Anastasia "Annie" Hiotis - St. Petersburg
User Photo: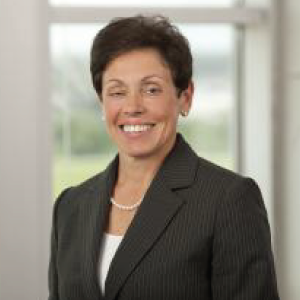 Anastasia "Annie" Hiotis is the Chief Operating Officer of the law firm of Carlton Fields, a position she has held since 2001. Annie oversees the operations of the more than 300 lawyer firm, which has five offices in Florida, and offices in Atlanta, Washington DC, New York, Hartford, and Los Angeles. Annie has been openly gay at the law firm since 2008, and is an advocate for the firm's longstanding diversity initiatives, which are recognized at a national level. Specifically, Carlton Fields consistently ranks as a top law in the country firm for Diversity by Vault, and the firm has received the distinction of "Best Place to Work for LGBT Equality" for eight consecutive years by the Human Rights Campaign Foundation's Corporate Equality Index. Additionally, the firm's efforts to promote LGBT equality in the workplace are evidenced by its offering of domestic partner benefits to attorneys and staff since 1999; establishing the firm's LGBT Alliance; and representing LGBT individuals and families pro bono in significant same-sex marriage and adoption cases for all LGBT Floridians — including working with Equality Florida and the National Center for Lesbian Rights pro bono in Pareto v. Ruvin, which allowed same-sex couples in Miami-Dade County to receive marriage licenses.
In her personal time, Annie has been extensively involved with Equality Florida since 2009 and to date, either chairing or being an active member of the St. Petersburg Equality Florida Steering Committee. As a result of years of activism, Annie was honored to serve as a Grand Marshal at the St. Pete Pride Parade in 2016, was recognized by the Tampa Bay Business Journal as an Outstanding Voice in their 2016 Business of Pride edition, and in 2014 was presented the Voice of Equality Award from Equality Florida at its St. Petersburg Gala. Annie and her partner of 25 years, Connie Lancaster, have been staunch supporters of the Tampa International Gay and Lesbian Film Festival, sponsoring its annual launch party each year since 2011. They were also significant benefactors to the St. Petersburg LGBT Welcome Center. Annie and Connie have lived in St. Petersburg's Old Northeast neighborhood since 1992.