Mallory Garner-Wells
User Photo: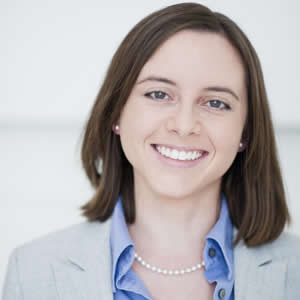 As Equality Florida's Public Policy Director Mallory oversees our federal, state and local legislative programs. Her responsibilities include drafting and tracking legislation, overseeing our candidate endorsement process, empowering LGBT Floridians to talk to their legislators and general legislative trickery.
Mallory as been a part of the Equality Florida team since 2005 and serves as the organization's full time lobbyist in Tallahassee during legislative session. In 2008 Mallory played an integral role in passing the anti-bully bill and blocked an amendment that would have prevented gay Floridians from adopting overseas. In 2009 she helped to organize the Rally in Tally for LGBT Equality, the first LGBT rally at the Capitol in over 10 years.
In addition to her work at Equality Florida, Mallory is the President of the Alachua County Young Democrats. She has served on the national Young People 4 steering committee, where she received an award for Youth Mobilization. Mallory has been named one of the "Top 25 Leaders under 25" by Watermark magazine. In May 2012 she was named one of The Advocate's "40 Under 40".
Mallory is a graduate of the University of Central Florida with a degree in Political Science and African American Studies. In her time there she served as the President of the Florida Collegiate Pride Coalition and as a board member for the Gay, Lesbian, Bisexual Student Union (GLBSU).
She currently lives in Gainesville with her husband, Garrett and their adorable puppy, Maya.