We had a blast at Miami Beach Gay Pride!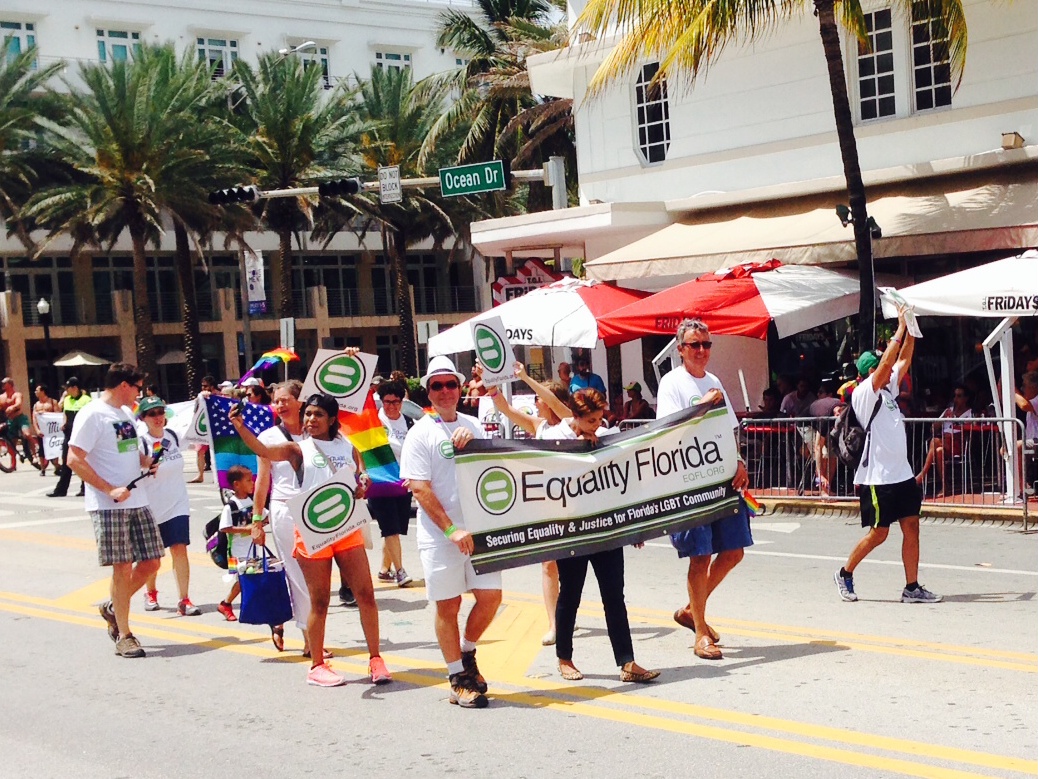 Equality Florida had a spectacular time at Miami Beach Gay Pride this weekend! The event started off with two informational volunteer orientations on Thursday and Friday, hosted by PrideLines Youth Services. Between the two nights, 25 equality supporters came out to learn the best ways to fight for the Florida Competitive Workforce Act. We were very thankful to share the space with PrideLines! 
Saturday and Sunday's event included lots of live music, performances, food trucks, and hundreds of pro-LGBT booths. During the festival, Equality Florida was proud to connect with individuals and local businesses in the area! By continuing the conversation and momentum surrounding marriage equality, we collected almost 5,000 pledges in support of full equality for all LGBT Floridians!
Pamela Keith, candidate for Senate, stopped by to march with us in the parade and support the passage of the Florida Competitive Workforce Act while Congresswoman Debbie Wasserman Schultz took time to sign our pledge! Dr. Lydia Annice Foy, a transgender woman notable for leading legal challenges regarding gender recognition in Ireland, spoke with us extensively on Saturday, to encourage our work and share some of hers.
All around, it was a great weekend. South Florida was truly beaming with pride. We were happy to engage rhe Miami Beach community in the fight for equal protections for all LGBT Floridians!