This Thanksgiving Floridians Call For LGBTQ Non-Discrimination Protections - Dan and Brent
Written by: Dan and Brent VanTice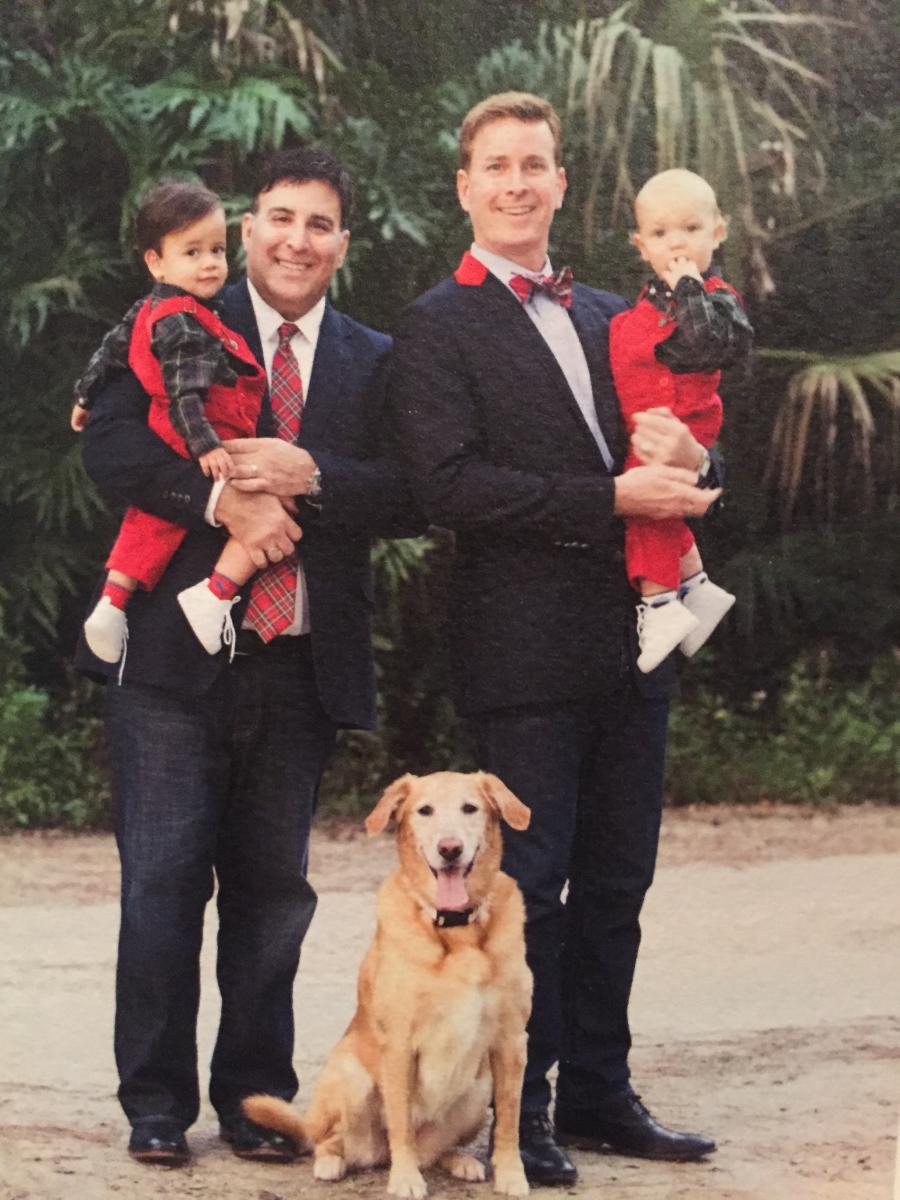 This Thanksgiving, we are feeling thankful for marriage equality, our family, and our beautiful children. Brent and I met here in Jacksonville and we feel very fortunate and blessed that we now live in a nation that recognizes our marriage and family.
We have two beautiful boys, both two years old. Our boys mean everything to us. We love them and feel so lucky that they live in a city surrounded by our large family, and our village of friends who are also an important part of our extended family.
We go through life like most married couples - we celebrate holidays together, share meals together, and grow our family - but one thing we don't have that most families do is a peace of mind that our family will be treated like everyone else's as we venture out into the city trying new restaurants, staying at a beach hotel for a summer weekend, or enjoying one of our city's beautiful parks for an afternoon of fun with the boys.
Jacksonville is the last big city in the nation to never have passed basic protections for gay and transgender people, and because of that, our family could be kicked out of a restaurant, a public park, or a hotel room, just for being ourselves.
Our kids are young now, but they are starting to understand things. And as they get older and begin understanding social dynamics and what the phrase "fair and equal" means, we never want to be in a situation where we have to explain to our kids that a restaurant is asking us to leave because we are gay. I know the majority of restaurant owners want to do the right thing. But I also know that sometimes judgement breaks down, and for that I believe we need a law that prohibits discrimination against gay and transgender people.
The current Human Rights Ordinance in Jacksonville prohibits discrimination based on categories like race, sex, and religion - but our family, and the entire gay and transgender community is currently left out of those protections. Brent and I have lived here for years and have planted deep roots in Jacksonville with our entire extended family close by.
We want our kids to continue to be surrounded by family here in Jacksonville, and that's why it's so important to us that our city updates the Human Right Ordinance so that all of us, no matter if we are gay, straight, transgender, or queer, can enjoy this beautiful holiday without worrying about being kicked out of a public place just because of who we love.