TransAction Spotlight - Kaitlin Legg
Kaitlin Legg
TransAction Advisory Board Spotlight
"As a cisgender supporter, I am a fiercely committed advocate for transgender, gender nonconforming, and non-binary people because they are my friends, my family, and my community. A world in which gender diversity is appreciated and celebrated is a better world for every one of us."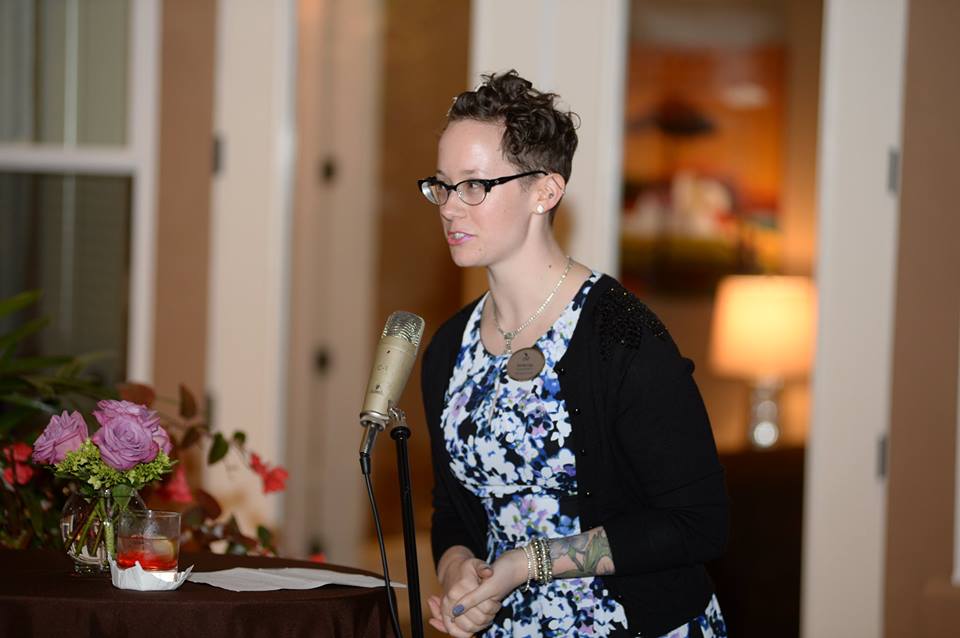 Kaitlin Legg is Assistant Director of the University of North Florida LGBT Resource Center, where she leads program development, educational initiatives, policy and campus climate assessment, community outreach, and the development and implementation of strategic planning and goals. The LGBT Resource Center, celebrating its 10th year, provides valuable education and resources to UNF and the Jacksonville community with a commitment to advocacy, equity, respect, and support for LGBT people. During her time at UNF, Kaitlin is particularly proud of supporting the implementation of the Gender Inclusive Housing Community, contributing to updated campus policies, and secured funding from the Community Foundation for Northeast Florida LGBT Fund to raise awareness and educate the campus community about creating an inclusive campus for transgender students and employees.
Kaitlin has nearly ten years of experience in developing inclusive and timely campaigns and programs within social justice causes, including previous work to develop feminist leadership, reproductive justice and LGBT advocacy initiatives for young professionals and college-aged youth with Planned Parenthood of Central and Western New York and the University of Rochester. She is recognized by the UNF Center for Professional Development and Training as an LGBT Subject Matter Expert and trains other professionals locally and nationally. She has lead the way in expanding services and visibility at UNF for transgender, gender nonconforming, and non-binary individuals, including updated policies and procedures with the University Police Department, the Department of Housing and Residence Life, and Human Resources.
Kaitlin is a proud member of the Jacksonville Coalition for Equality, the Jacksonville Transgender Action Committee, the Consortium of Higher Education LGBT Resource Professionals, and the National Women's Studies Association. She has served on the boards and committees of REAL (Rising Educators, Advocates, and Leaders) for Planned Parenthood, Girls Rock! Rochester, and the Trillium Health LGBT Community Health Center initiative. In 2012, she became the youngest recipient of the Catharine Rowntree Advocacy Award from Planned Parenthood of Central and Western New York and a finalist for the University of Rochester President's Award for Staff Community Service.
Kaitlin received a B.A. in Communication and Rhetoric and Gender and Women's Studies in 2010 from Nazareth College of Rochester. She is currently completing a Masters Degree in Educational Leadership at UNF with a certification in the area of Nonprofit Management.
While she can't quite name when she first engaged in the fight for gender diversity, she and her twin brother have been breaking and swapping gender roles since 1987. She was lovingly christened a "gender warrior" by her first boss. Kaitlin is committed to the inclusionary and intentional practice of social justice, including queer, feminist and anti-oppressive methodologies and frameworks. She identifies as a fierce queer femme with a penchant for lipstick, pencil skirts, shattering expectations, and breaking the gender binary. She loves bicycle commuting, eating (especially dessert), Western New York, and her family (given and chosen).