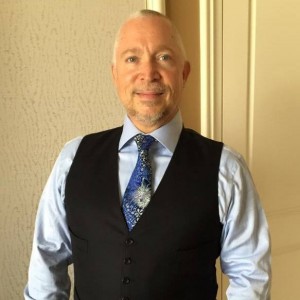 Originally from North Carolina and most recently from Atlanta, GA, Rodney has been active in the LGBT movement for the past 25+ years. As COO and co-owner of Making Projects Work, Inc. (an Atlanta-based project management consulting firm), Rodney has networked the access and opportunity afforded to him through both business and personal relationships to support many local LGBT, arts and environmental organizations.
Now as a resident of Hollywood, FL Rodney serves as Chair of Equality Florida's Council of Leaders, having previously served as both a member and as Co-Chair of Equality Florida's Board of Directors. Rodney was awarded Equality Florida's Voice for Equality in 2011 for his volunteer efforts in Broward County and around the state.
Along with his husband, Michael P. Williams, Rodney is an active supporter of Athlete Ally, Equality Utah, Georgia Equality, Lambda Legal, The Human Rights Campaign, The Victory Fund, Planned Parenthood, the National Parks Conservation Association and many other local Florida, Utah and Georgia non-profits.