The Triumphant Return of Tampa Pride!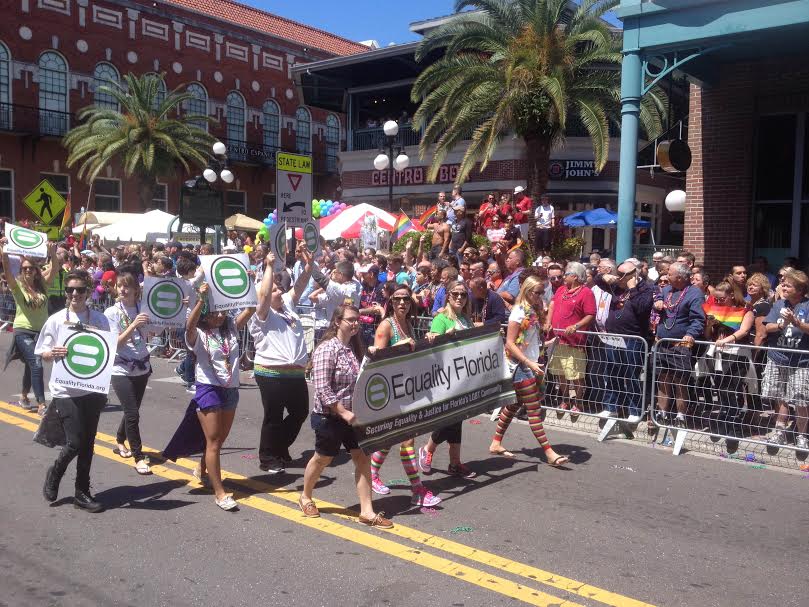 Pride has finally returned to Tampa, and what an amazing return it was! On March 28th, the Pride festival filled the streets of the Tampa Bay area for the first time in 13 years! The residents of Tampa demonstrated their excitement of this return through their exuberant willingness to volunteer with Equality Florida.
Throughout the entire festival, we had the help of 27 amazingly wonderful volunteers, many of whom signed up for a single volunteer shift but decided to stay all day!
By the end of the day, we blasted through our goal and collected a total of 2, 228 pledges in support for the Florida Competitive Workforce Act and statewide nondiscrimination protections for LGBT Floridians. Tampa Mayor Bob Buckhorn signed on in support, too! We also got to see first openly-LGBT Hillsborough County Commissioner Kevin Beckner, who was instrumental in the return of Pride and the recent passage of the all-inclusive Human Rights Ordinance in Hillsborough. It's always incredible to see support from our local elected officials who come out in support of equality for all!
Without a doubt, Tampa Pride 2015 was an unbelievable success! Equality Florida thanks all of those who participated and demonstrated their support!