Florida AG wants US Supreme Court to decide Gay Marriage
(AP WIRE) Florida's attorney general is asking state courts to stop considering same-sex marriage cases until the U.S. Supreme Court decides whether states have the right to ban gay marriage.
Attorney General Pam Bondi filed two motions on Friday in a state appeals court, requesting a freeze on appeals of cases concerning the state's constitutional amendment banning gay marriage. Voters approved the amendment in 2008.
Judges in four Florida counties have overturned the ban, but no marriage licenses are being issued because Bondi has appealed each case.
Bondi says the state will defer to the Supreme Court and that any further state proceedings are a waste of judicial resources. Utah and Oklahoma this week asked the Supreme Court to decide the issue.
---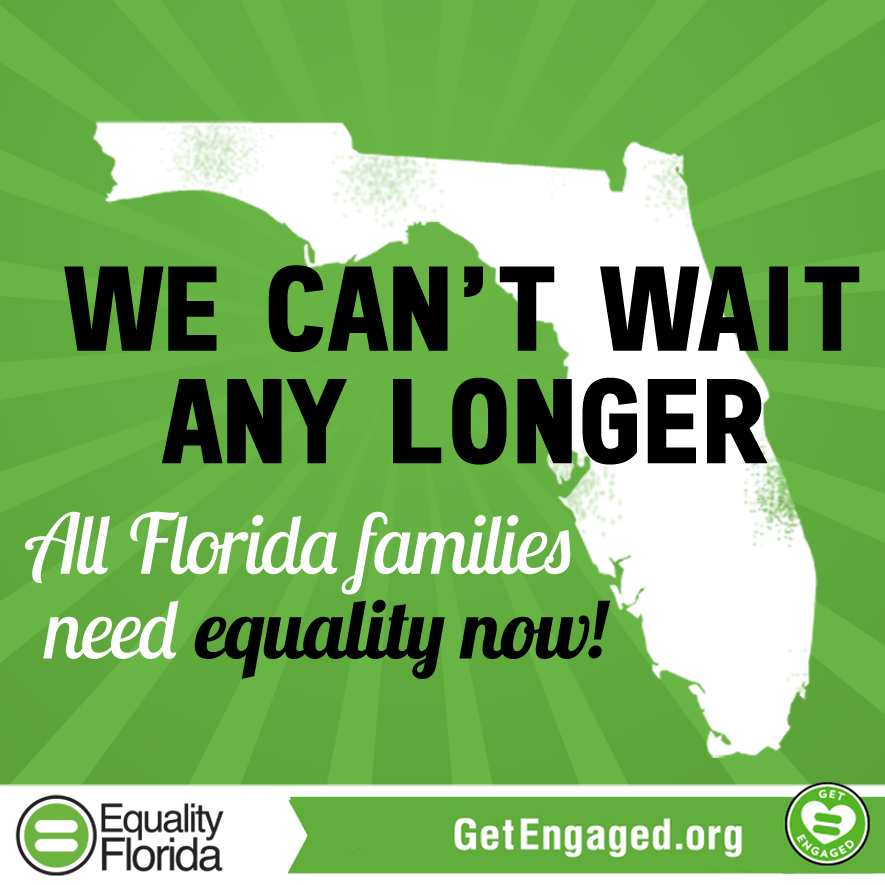 Statement from Nadine Smith, CEO of Equality Florida:
"Apparently Florida's attorney general has run out of arguments in her attempt to defend the indefensible.
"Now that four Florida judges have ruled that Florida's ban on marriage equality is unconstitutional, Attorney General Bondi is claiming that it should decided by the U.S. Supreme Court.  This is a clear attempt to delay resolution on an issue the majority of Floridians support.
"There is no certainty when or even if the Supreme Court will take a marriage case, and while AG Bondi delays, thousands of Florida families are denied the security and protections that come with the freedom to marry.
"We agree on one thing.  Bondi should stop wasting taxpayer dollars. We call on her to take the position of nine other attorneys general who have chosen not to defend an unjust law. Either end the appeals, or urge the Florida Supreme Court to take the matter up right away. 
"There is no need to wait any longer.  Florida families are hurting right now, and the only thing standing in the way of immediate relief is the State of Florida."