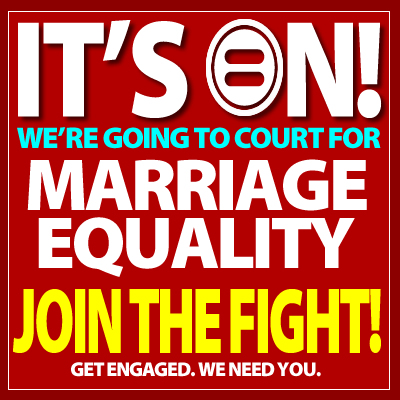 On Tuesday, January 21st, a lawsuit is being filed to being the process to secure marriage equality in Florida. Currently, Floridians are not permitted to marry in our home state and we are denied key federal protections for our families. Gay and lesbian couples want to get married to make a lifetime commitment to the person they love and to protect their families.  
Winning the freedom to marry for every loving, committed couple in Florida will not be easy. We need to know you are with us. Be part of the first 100,000 strong for marriage equality in Florida. 
Polling shows the majority of Floridians now support the freedom to marry. But make no mistake, this will be very hard work. We need you.