Lobby Days 2014 were a success!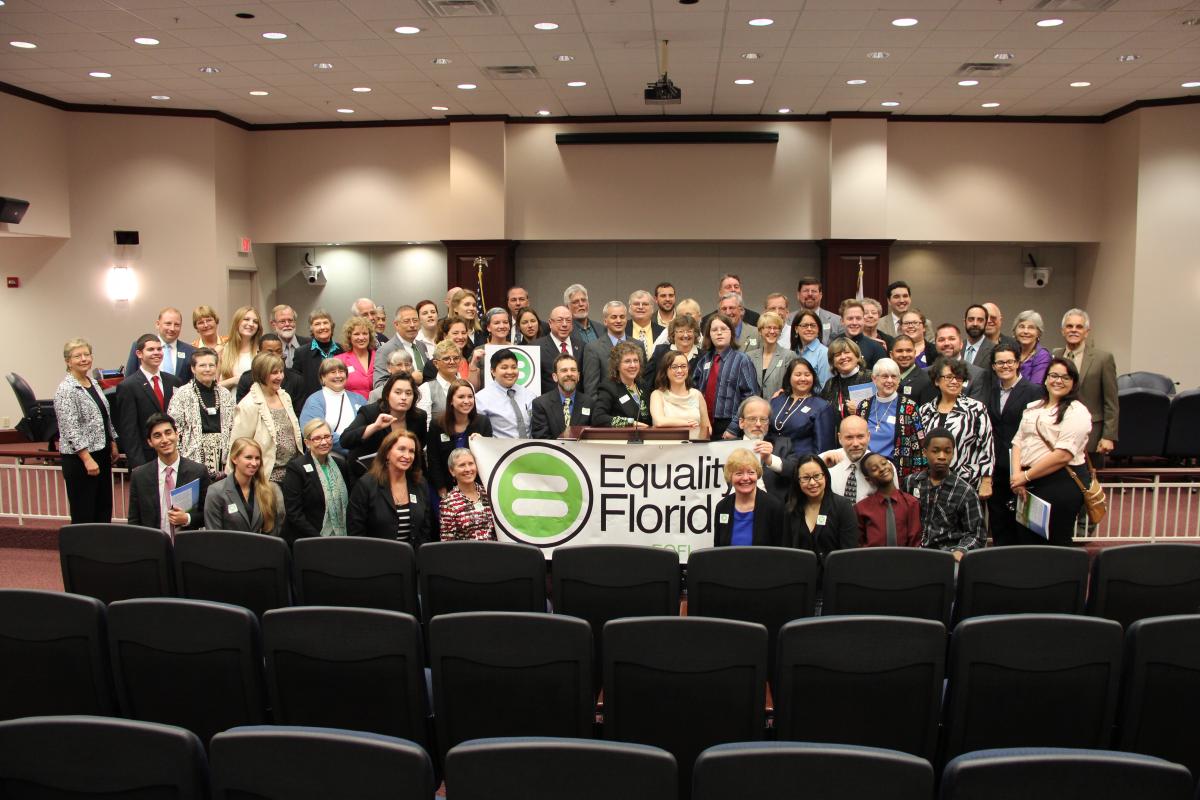 We are happy to announce that Lobby Days were a success!
Over the last two days, our team of volunteer lobbyists had over 100 meetings with state Senators and Representatives from both parties, and from all around the state. Our teams were tasked with recruiting new co-sponsors to all 3 of our bills, and the co-sponsor requests are still coming in!
Both of Florida's openly gay state representatives, Joe Saunders and David Richardson, stopped by to spent time with our teams and talk about the bills they have introduced.
While folks around the state were sending in electronic thank you notes, our volunteers in Tallahassee hand delivered rainbow colored thank you letters so our sponsors were definitely feeling the love! Our team was excited, professional and well organized. Thank you to everyone who made the trip to Tallahassee to spend time advocating for LGBT equality in Florida.
Oh, and Gainesville keeps it's record of sending the most attendees by sending half of all lobby day attendees this year! Go Gainesville!