Phone banking with the Election Action Team!
Written by Morgan Baker, Jacksonville Media Intern
May has initiated a monstrous force of Get Out The Vote power! Phone banking kicked off on May 5th, with a strong team of 13 volunteers pitching in to call voters and recruit potential volunteers. At the Jacksonville EQFL headquarters, there was a dual phone bank consisting of two separate rooms with two very certain goals. One room was able to make over 120 calls and recruit 12 volunteer shifts.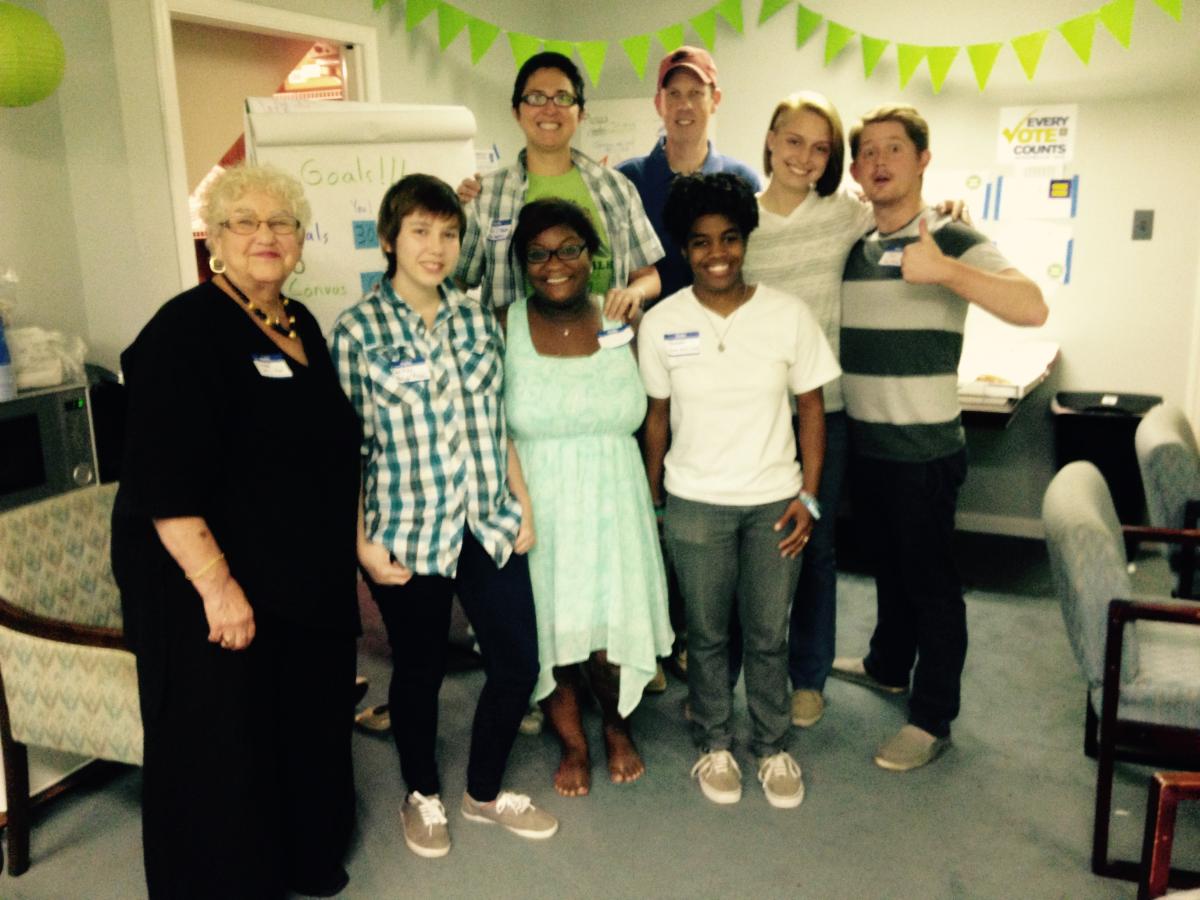 The mirroring room made 60 calls to contact voters and many numerous solid plans with voters to get them to the polls. We had volunteers performing calls all over the state! #teameffortsuccess! This election will help decide the fate of the Human Rights Ordinance. If we can activate enough LGBT and ally voters, we can secure three more supportive votes on city council, making it an even ten to pass the ordinance. The city is coming together, with group-focused phone banks centered on issues specific to the trans/Gender Non-Conforming(GNC)/Gender Queer(GQ) and Queer People of Color(QPOC) communities in Jacksonville. By targeting these specific groups, we are going to be able to get more involvement while bridging the vast LGBT community organizations. Jake Moore of the UNF LGBT Resource center will be hosting a gender discussion phone bank Tuesday May 12th.
This phone bank will remind our team of how important the gender identity and expression protections are for Jacksonville. On May 14th, Shana Segars of the QPOC of Jacksonville will be leading a discussion that will bring forth pride for the queer people of color population. According to the NY Times, Jacksonville has the 15th highest LGBT population of all metropolitan cities in America and the highest ranking city in Florida. The community is so widespread and diverse that it is vital to make the LGBT community work as a whole to achieve equality in housing, workplace and use of public accommodations. Phone banking will continue every weeknight until the election on May 19th. We are working to promote early voting and uniting the community to get this supportive LGBT ordinance passed!