Equality Florida at Manatee Pride!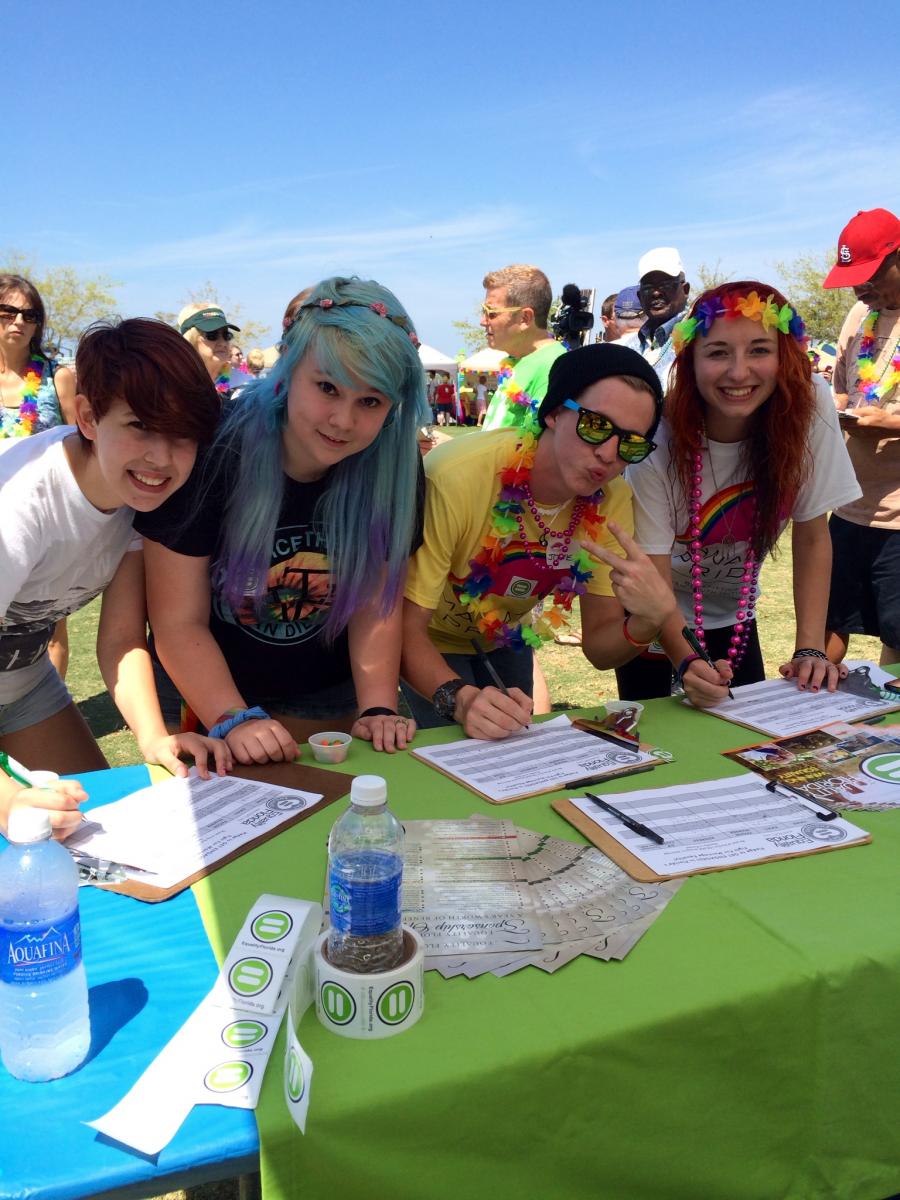 Manatee Pridefest was a huge success! This event was organized by Shannon Summers, Executive Director at Prism Youth Initiative which is dedicated to supporting, affirming, encouraging, and empowering the lesbian, gay, bisexual, transgender and questioning youth ages 13-23 of Manatee County(www.prismyouth.org). Manatee Pridefest was held in Downtown Bradenton at the Riverwalk last Saturday on March 22nd from 12-4pm and sponsored by twenty businesses & organizations and had 45 vendors! (www.manateepride.org)
Equality Florida was thrilled to be a part of this inaugural celebration and spread the word about Get Engaged, the campaign to legalize marriage equality (www.getengaged.org)! This pridefest was a long time coming for Bradenton and considering the conservative nature of the region; it was a huge step in the right direction for LGBT rights. About twenty vendors from the area and surrounding cities came together to be a part of the celebration too! People, young and old, joined in the middle of the pridefest for some fun and dancing in the sun.
Kay Moye, Seminole County ASD Support Facillatator and our super volunteer wrote this for us.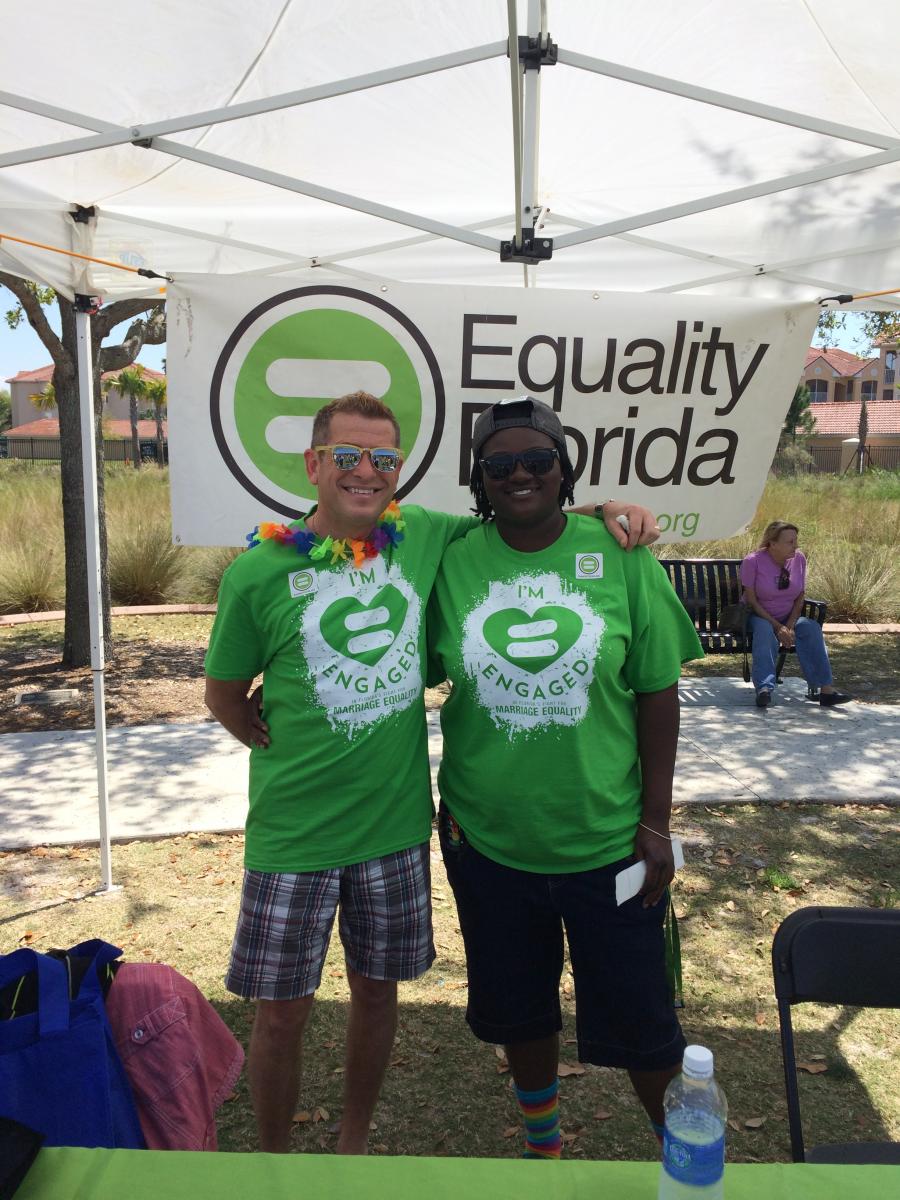 "Epic! Great word right? Well it's also the most fitting word for my experience at Manatee Pride. I have worked Pride events before but this wasn't like before. Everyone was so excited, so open, so friendly and more than willing to help support Equality Florida by signing our pledge. I spoke to over 300 people easily. I heard so many great stories from some of most intriguing people. All different people of backgrounds, beliefs, socioeconomic statuses, ethnicities, and ages. Single, engaged, newlyweds, and even couples who had been together longer than I've been living! So many stories of struggles to be together, be married and have the same rights as any other married couple. Their stories made me even more excited to give of my time and effort at this Pride event. Manatee Pride had something special, genuine enthusiasm and passion for fellowship. People were talking, laughing, dancing and engaging with great conversations with complete strangers. There were smiles, hugs, and handshakes galore. Manatee Pride reminded me of how important these types of events are. They bring people together and they make us believe we can make the change. I am beyond proud to have been apart of such a great day. I'm happy to be ENGAGED!"
A human rights ordinance committee is in its beginning stages for Manatee County. A Human rights ordinance would create an anti-discrimination policy to include sexual orientation and gender identity and expression to the county's policy protecting its LGBT community from being fired and denied housing or public accommodation. If you would like to support this ordinance, you can sign here at: https://equalityflorida.wufoo.com/forms/sign-the-manatee-county-equalit….