Diary of an LGBT Rights Lobbyist
It's kind of like the first day of school. New outfit, new notebook and you get to see your friends that you haven't seen all summer. Only it's not school, it's the annual start to the rat race that is legislative session in Florida.
Each fall committee weeks begin for the legislative session of the following year. Committee weeks are the time when committees begin to meet and hear presentations from different groups and ultimately start to consider legislation. These committee weeks run from September to February and stop a week or two before the official legislative session begins in March. 
Organizations and lobbyists also use committee weeks as a time to meet with legislators about what bills they want (or don't want) to be introduced in the next legislative session. 
As Equality Florida's lobbyist, I went to Tallahassee this week to meet with legislators about the bills Equality Florida wants to see introduced in the 2014 legislative session. It is our goal to build upon the successes of last year which included passing the domestic partnership bill out of a Senate Committee with a bipartisan vote, getting six Republicans to co-sponsor the Florida Competitive Workforce Act, and blocking a bill that would eliminate dozens of local pro-equality policies.
One of the highlights of this week was meeting with Representative Holly Raschein from Key Largo. Last session she signed on as the primary Republican co-sponsor of the Florida Competitive Workforce Act. This meant that the bill became officially bipartisan. Raschein also then worked with Equality Florida, and bill sponsor Representative Joe Saunders to identify, and ultimately bring on to the bill, other pro-equality Republicans.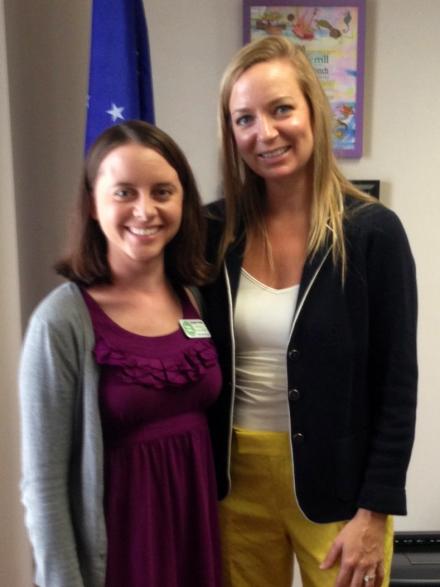 Raschein's support for our bill has been invaluable. Not only did she sign on as a co-sponsor of the bill, she has actively worked with us on a way to move the bill forward. 
The support we are getting from a growing number of lawmakers on both sides of the aisle shows the tide is truly shifting here in Florida, we just need to keep up the pressure. 
If you are interested in setting up a meeting with your legislator in district to talk about important LGBT legislation, please contact me at
[email protected]
.