Bondi Benched: Rick Scott Now Front and Center in Marriage Debate!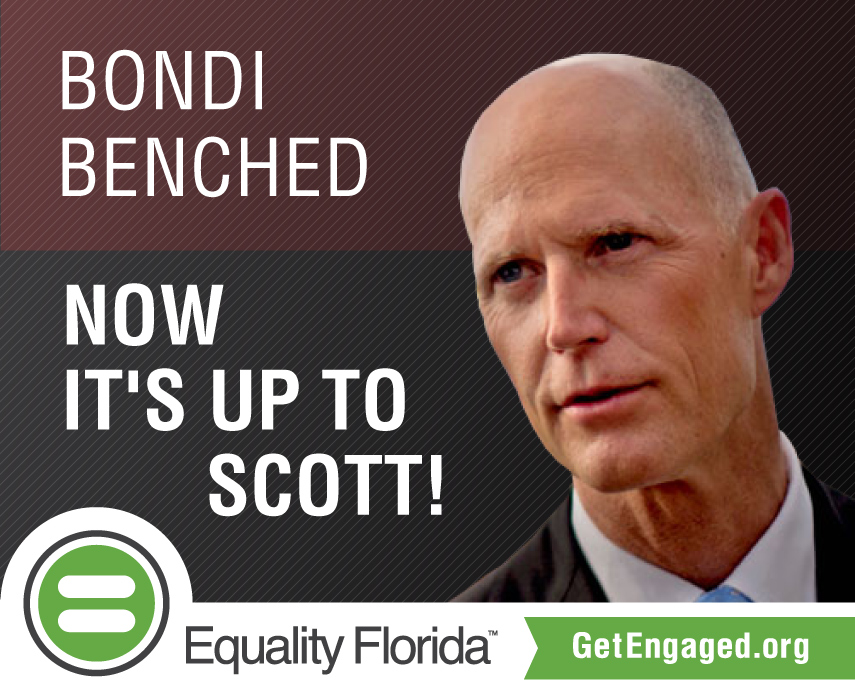 All summer long in an appalling display of election year cowardice, Governor Rick Scott has been in a crouch position attempting to hide behind Attorney General Pam Bondi on the issue of same sex marriage.
That ends now with a ruling in Federal Court that has shifted the debate on marriage equality squarely to Governor Rick Scott's desk.
Last Thursday Judge Robert Hinkle joined four state trial court judges in striking down Florida's marriage ban as unconstitutional, and Judge Hinkle dismissed Pam Bondi from the case. That leaves the future of marriage equality in Florida in the hands of two little known Rick Scott appointees and a small town clerk of court.
If neither Craig J. Nichols, Florida's Secretary of Management Services, John H. Armstrong, Florida's Surgeon General, nor Harold Bazzel, Washington County Clerk of Court appeal the ruling, then in the coming weeks same sex couples will be able to marry statewide.
Think they'll be taking their cues from the governor on whether to keep fighting for discrimination? Count on it.
So what's it going to be governor?
 
Will you continue to waste millions of dollars fighting to prevent people who love each other from getting married? Or will you take a stand on what a growing majority of Floridians now support?  Haven't you done enough damage to our families?
One plaintiff's story in particular spotlights the immediate and irreparable harm a continuation of the legal battle inflicts. Earlier this year Arlene Goldberg lost her wife and partner of 47 years, Carol Goldwasser. Because Florida won't recognize their marriage, Arlene experienced both the humiliation of not being listed as Carol's wife on the death certificate and was denied the full social security benefits they had earned as a couple. The discriminatory denial of her benefits is especially cruel as it contributed to Arlene losing the home she and Carol had shared. Imagine losing the person you loved most in the world and then your home as well because your state refused to honor your relationship.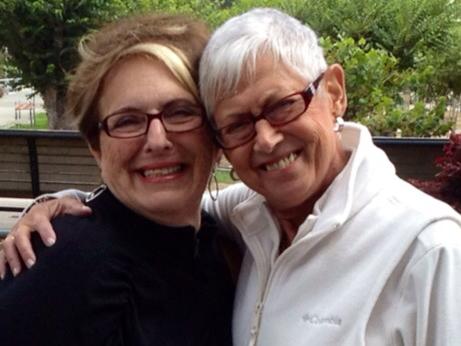 Judge Hinkle ruled that there was no public interest in further denying Arlene the simple human dignity of being listed on her wife Carol's death certificate.
Governor Scott, are you going to continue to deny Arlene the dignity and the social security income she has earned?  Are you going to fight to keep thousands of other loving couples at risk?  It is now up to you.
– Stratton Pollitzer, Equality Florida Deputy Director