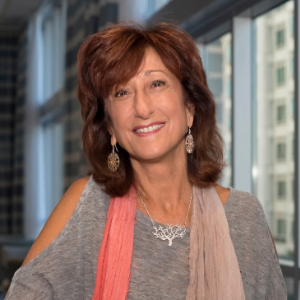 De Palazzo, Safe Schools Director (She/Her/Hers)
De Palazzo brings a passionate spirit and a solid depth and breadth of school-based knowledge to her role as Equality Florida's new statewide Safe School Director, serving for over 25 years as a classroom teacher, Broward School District LGBTQ Coordinator, national LGBTQ consultant and anti-bias trainer. De helped build exemplary programs and practices in Broward Schools that are considered a national model for school districts looking for guidance.
De has served as a member of the GLSEN National Board of Directors, and founded GLSEN Fort Lauderdale. She has been a nationally certified anti-bias trainer for GLSEN and the Anti-Defamation League, as well as the Human Rights Campaign's Welcoming Schools K-5 Project, a comprehensive approach to improving school climate in elementary school environments. De co-initiated "Courageous Conversations about Race," a race and equity-based initiative in Broward County Public Schools and is a national adjunct trainer for "Future Work Institute" a diversity and inclusion workplace consulting organization.
De holds dual masters degrees in education and conflict resolution. She is respected for her ability to connect easily with school officials and teachers and to create spaces that allow for open, safe dialogue among participants.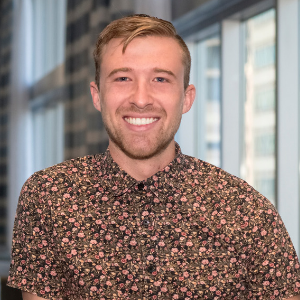 Ian Siljestrom, Central Florida Safe and Healthy Schools Coordinator (He/Him/His)
Ian Siljestrom is the Central Florida Safe and Healthy Schools Coordinator for Equality Florida. He is responsible for fighting the extensive risk factors, which disproportionately affect our LGBTQ youth in school including: bullying, homelessness, suicide, and HIV transmission. He will be working directly with school districts to assist in the implementation of professional development and comprehensive best practices to ensure the empowerment of all students' identities.
Previous to joining Equality Florida, Ian worked directly with senior leadership in Duval County Public Schools to create an in-depth training for teachers and administrators to ensure they had all the tools and knowledge needed to support their LGBTQ youth. Ian also taught for several years in a Title 1 elementary school in Jacksonville, Florida as a 5th grade science teacher. In his classroom, he was dedicated to creating an inclusive environment for all students, while practicing culturally responsive pedagogy. These efforts resulted in Ian eventually becoming grade level chairperson and co-chair on the school's STEAM committee. He is also a Teach for America alumnus, Halverson Fellow, and has worked closely with local LGBTQ focused agencies.
Ian is a graduate of the University of Florida where he received a Bachelors of Science in Sustainability and the Built Environment, with a minor in Urban Planning and Landscape Architecture.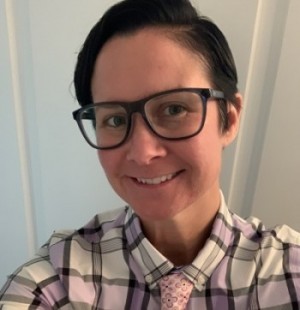 Esmé ("Ez") Rodríguez, Pinellas Safe And Healthy Schools Coordinator (They/Them/Theirs)
Ez is a transplant to Florida after 18 years in beautiful and snowy Minneapolis, MN. They are committed to working with administrators, teachers, parents, and school board members to ensure the creation of safe and healthy school environments in which LGBTQ+ and all students can thrive and strive to reach their full potential as whole, authentic individuals.
Esmé is a non-binary, Latinx educator, activist, and artist. Prior to working with Equality Florida, Esmé was the Statewide School Equity Director for OutFront Minnesota. Esmé also taught Gender Studies and Latin American Literature at the university level for 12 years and tours national colleges with their "Gender Show and Tell Program," which engages in intersectional discussions surrounding the performance of diverse gender identities and gender expressions from non-binary cultural perspectives.
Esmé has a Master's Degree from Boston College and studied their PhD at the University of Minnesota, Minneapolis. Much of their professional and creative work exhibits themes of transgender and gender diverse identities, the deconstructions of femininities and masculinities, and the creation of possibility spaces through engaging in work that promotes intersectional justice and community building. Esmé's personal and professional goals are to form coalitions and relationships, which aid in the breakdown of systems which create and maintain oppression, violence, and inequality.
One of Esmé's most exciting opportunities was being chosen to be a featured artist at The Walker Art Center (MN) in 2008 in conjunction with the International Touring FRIDA Kahlo Exhibit. Esmé also enjoys vegetarian sushi, downhill skiing, NFL, and college football.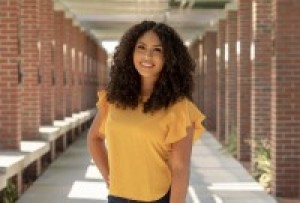 Yameeliz Fret, South Florida Safe and Healthy Schools Coordinator (She/Her/Hers)
Yameeliz is the South Florida Safe and Healthy Schools Coordinator with Equality Florida. In this role, Yameeliz works directly with school districts, families, community organizations and other stakeholders to implement professional development trainings, best practices and programs that create safe and inclusive learning environments for all students, especially LGBTQ+ youth.
As a Latinx, LGBTQ+ woman, Yameeliz is passionate about supporting and uplifting marginalized communities through a holistic and intersectional approach. She believes that education is one of the most essential tools utilized by communities to incite social change and engage in collective action, thus emphasizing the need to support youth throughout the K – 12 experience and beyond. Yameeliz comes to Equality Florida with years of personal experience within the public, private, and charter school sectors, allowing her to understand the distinct needs of LGBTQ+ students in each of these institutional settings. Her work toward the dismantling of oppressive systems related to sexism, homophobia, racism, xenophobia, anti-Semitism, and more, began by volunteering with undocumented migrant workers at the Hope Community Center in Apopka, Florida. Since then, she has directly worked with and/or volunteered her time to organizations such as the University Area CDC, Pasos al Futuro, the University of South Florida Refugee Tutoring Program, and Equality Florida.
Throughout her undergraduate experience, Yameeliz served as a Social Justice Peer Educator, a program developed to provide student leaders with opportunities to aid in the creation of safe and welcoming residential living environments for all students by promoting social justice learning through targeted educational events, such as Choose a Better Word and Tunnel of Oppression. She also served as a Resident Assistant under the University of South Florida's Housing and Residential Education department, where she developed personal awareness among students to guide cross-cultural interactions, established a sense of responsibility to effect positive change regarding local and global communities, and pursued the development of the whole person, including physical, psychological, emotional, spiritual and financial well-being through the implementation of lesson plans and intentional conversations.
Yameeliz is a graduate of the University of South Florida and holds a Bachelor's degree in Sociology with a concentration in social justice and inequalities.