Meet the Interns: Christian Gonzalez-Orbegoso
Meet the Interns: Christian Gonzalez-Orbegoso
(Public Policy Intern)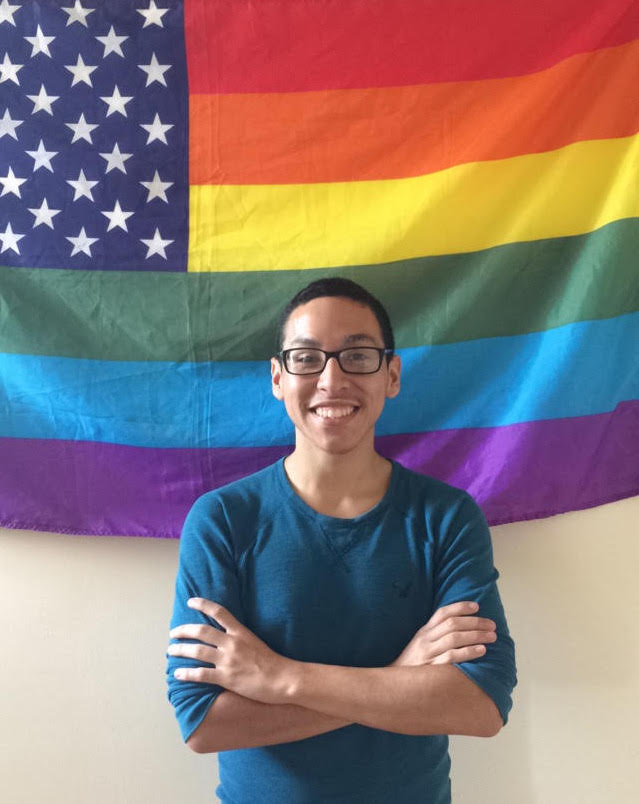 1. Tell us a little about yourself...
My name is Christian Gonzalez-Orbegoso (he, him, his) and I am a current 3rd year senior at the University of Florida! I am on the endeavor of majoring in Political Science, with certificates in both Public Affairs and Latin American Studies. Born and raised in Miami, FL, I am a first-generation student who leads in the pursuit of social justice and equity in our modern US institutions. I am an agent for social change with an unequivocal interest in state/national politics. Pairing my experience and knowledge of social diversity with my interest in the US political realm, I am here to make a change in our nation, to be on the right side of history.
2. Why are you involved with LGBT activism?
Culturally, it is assumed that notions of gender and masculinity play a role in what may be pursued by folk of Hispanic-Latinx culture. However, I write my own script in life, taking pride in both my diversely intersectional identities and unbound agency! Growing up in South Florida, I never saw local, or state, government representation of the LGBTQ+ community; it was instilled as the status quo that those who identify as Queer and Latino could not make it. With that, I realize that I must take the first step of unapologetic action and offer inspiration to the rest of the community, to show that we are not second-class humans. I am involved in LGBTQ+ activism because I believe that to solve the social ills in our nation, we must help the most institutionally disadvantaged communities, those of us that have been subjected to the political economy of oppression.
3. Why did you want to intern at Equality Florida?
Equality Florida is a unique organization that understands the premise of social advocacy in the LGBTQ+ community. Advocacy, in any sense of the term, is a localized playing field. Social/political policy solely works if it values the community that is yearning for this equity, not that it was pushed by higher elite. Equality Florida does this; it perceives the necessities and evident social disadvantages placed by the State of Florida towards the LGBTQ+ community, and with it begins social mobilization of the community and allies. I decided to intern with Equality Florida especially for its state-wide advocacy, and supplement its precedent with inclusive-programming of social diversity.
4. What are your plans after you graduate?
After graduation in Spring 2016, I plan to continue my pursuit of education, for it is a privilege to attain one. My plan is to attend law school in the North-Eastern United States, expand my leadership and social diversity in state/national policy work, and bring my experience to the national political field of Washington D.C. There are different paths in bringing social change, some through community movement, and other through legislation. We live in a time where the LGBTQ+ community is expanding in positive visibility and equity; I will assure that later generations will be cognizant of the struggle it has/will take to reach an equitable future, but to always see that diversity will lead to a just society.