Top Miami-area mayors to lunch Thursday with gay activists, business people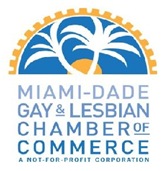 Four of the most powerful mayors in Miami-Dade County will meet Thursday for lunch with the state's leading lesbian, gay, bisexual and transgender political and business activists.
"It's the first of what we hope will be an annual interchange between elected officials, community advocacy leaders and the business community, the LGBTA community, A being allies," said Steve Adkins, president of the Miami-Dade Gay & Lesbian Chamber of Commerce, which is organizing a gay "State of Our Community" luncheon sponsored by Shutts & Bowen law firm.
The mayors — Carlos Gimenez of Miami-Dade County, Tomás Regalado of Miami, Matti Herrera Bower of Miami Beach and Jim Cason of Coral Gables — will discuss local and national issues with Stratton Pollitzer, deputy director of statewide Equality Florida, and C.J. Ortuño, executive director of SAVE Dade, the county's leading gay-rights group. The public is also welcome, with space for up to 200 people.
"In speaking to the mayors, and this audience in particular, one thing we want to emphasize is how corporate America has come to realize how important quality of life in a community is to attracting top talent," Pollitzer said. "Strong nondiscrimination policies are something prospective employees look at when they're making decisions where they want to live and work. We are partnering with local allies across the state to pass comprehensive nondiscrimination ordinances, including sexual orientation and gender identity."
Many Florida jurisdictions already have gay-inclusive nondiscrimination policies. "Ten million people in Florida live in a community that bans discrimination based on sexual orientation," Pollitzer said. "Half the state include gender identity, as well, including most metropolitan areas."
Miami-Dade County's antidiscrimination law does not include gender identity. Similar laws in Monroe, Broward, Palm Beach, Orange, Volusia and Leon counties do, Pollitzer said.
"Most sexual orientation discrimination is based on gender expression, not sexual orientation alone," he said, citing subtle reasons given for firing workers who don't conform to traditional gender roles: "We have gay employees, but he didn't just fit in, and this person wasn't feminine enough."
Click here to read the full article.
IF YOU GO
What: The gay "State of Our Community" luncheon sponsored by Shutts & Bowen
When: Begins 11:30 a.m. Thursday
Where: Hilton Miami Downtown, 1601 Biscayne Blvd., Miami.
Tickets: $35 (Miami-Dade Gay & Lesbian Chamber of Commerce members), $45 nonmembers. Valet and self parking.
The chamber will hold its fourth annual LGBT Explore / EXPO from noon to 5 p.m. Sunday at the Moore Building, 191 NE 40th St. in Miami's Design District. A reception follows at Alberto Linero Gallery, 2294 NW Second Ave. Free.
Luncheon reservations or more information: [email protected], 305-673-4440 or 786-586-4286.