TransAction Florida Advisory Council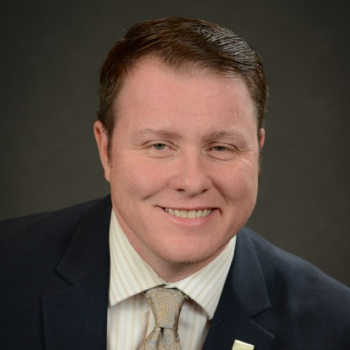 Nathan Bruemmer
Nathan Bruemmer is the former Executive Director of ALSO Youth in Sarasota, FL – a community center focusing on outreach, education, and advocacy for LGBTQIA youth. He is a recent graduate of Stetson University College of Law where he was a member of Stetson Law's Trial Team, Dispute Resolution Board, and Journal of Advocacy and the Law. He is a Florida native, a graduate of University of South Florida and a former teacher in Hillsborough County. He has worked as a consultant, educator and advocate on issues impacting the homeless and the LGBT community for over twenty years.
In June 2017, the Tampa Bay Business Journal presented Mr. Bruemmer with the "Outstanding Voice Award" for his advocacy work on behalf of the LGBT community. In 2016, the Sixth Judicial Circuit of Florida awarded him an Honorable Mention Pro Bono award, his classmates chose him as the "Leader of the Year," and he was selected as the Andrew S. Cray Law Fellow with the National Center for Transgender Equality in Washington, DC. In 2015, he received the Rising Star Award to acknowledge his leadership and contribution to his law school community.
Mr. Bruemmer supports the work of several organizations. He currently serves as member of the Sarasota County Bar Association's Diversity Committee, is a Board Member for St. Pete Pride, is an Advisory Board Member for TransAction Florida, and serves on the Advocacy Committee of the American Bar Association's SOGI Commission. He is a former Board Member for Equality Florida and the LGBT Bar Association of Tampa Bay.
Mr. Bruemmer is an invited presenter at local, state and national conferences, is available to consult and conduct trainings, enjoys speaking on issues of diversity and inclusion, and has been interviewed by several media outlets, including the Tampa Bay Times, NBC 8 Tampa, ABC 28 Tampa, CBS 10 Tampa, and ABC 7 Sarasota.
---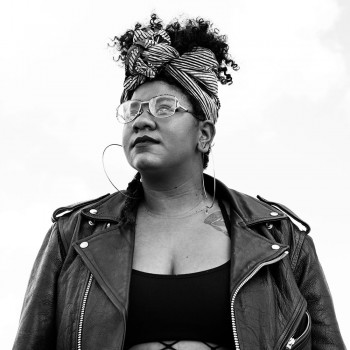 Graciela Cain
A bleeding heart, rainbow fueled, passionate nightingale has taken a form that is Graciela. They have been a core organizer for Girls Rock Camp of Jacksonville for over seven years, it is an organization that cultivates self-empowerment and positive identity development in girls and trans-youth. They believe in personal freedom, sex positive education for all and uplifting marginalized communities. Their day time job is a Program Coordinator at JASMYN a LGBTQI Youth center in Jacksonville , Florida. Also in their free time they serve as a Board of Director for GSA Network. They also birthed a new type of inclusive dance party that centers Queer and Trans people of color called " Duval Folx"
---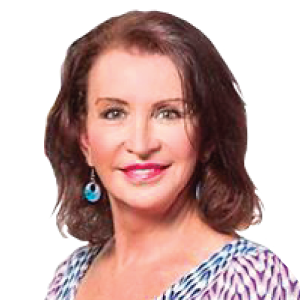 Gina Duncan
Gina Duncan was a corporate leader in the Mortgage Banking industry in Florida for over 30 years. She was with Wells Fargo Home Mortgage from 1997 to 2011, and served as the Area Manager of Central Florida, and then promoted to Regional Manager for East Florida, overseeing 26 branches, over 250 employees and a multimillion-dollar budget. Gina has served in leadership roles with the Human Rights Campaign and the LGBTQ Chamber of Commerce. Gina was the first elected transgender President of a major Chamber of Commerce in the United States. Gina Duncan now chairs Equality Florida's Transgender Inclusion Initiative, TransAction Florida, which is comprised of a 150-member advisory council, advocating for transgender rights and protections through public policy, advocacy and education efforts statewide.
Gina was chosen as one of the 100 LGBT Movers and Shakers in Florida, has received the Orlando LGBT Center's Trail Blazer Award, the Diversity Champion's Award by the Florida Diversity Council, the Debbie Simmons Community Excellence Award at Come Out With Pride in 2018, and the Pride Chamber's prestigious Community Champion of the Year, 2019. She has been featured on the cover of Water Mark and Florida Trend magazines.
She is a national and international advocate, corporate trainer and speaker specializing in transgender dynamics in the workplace, classroom and society. She has worked with major corporations, elected officials, law enforcement, the media, school boards, colleges, universities and non-profit organizations to improve awareness, knowledge and understanding of the transgender and gender non-binary community.
---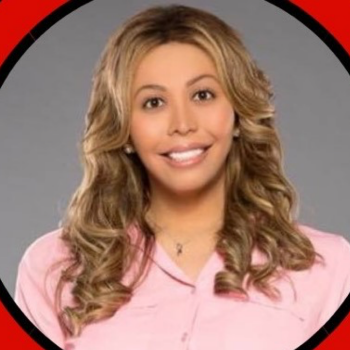 Ashley Figueroa
Ashley Figueroa is a leader in social services and a proud and open Trans Latina American Woman. She works with several community organizations to make a positive impact in Orlando, including the TransAction Florida Advisory Council (member), the Orange County History Center (Board Member), and the National Network Latin Plus (Member). Among her chosen advocacy roles, Ashley leads the BLISS TransFormation Program, which focuses on the empowerment and leadership of Central Florida trans-identified community members. She is also a member of the Orlando Trans Collective and the Latinx Group, Del Ambiente.
---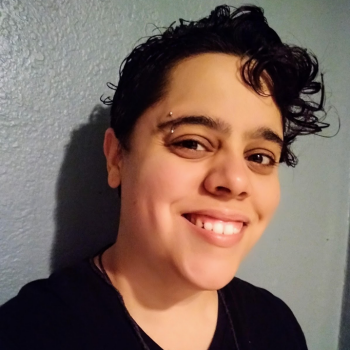 Kent Marrero
Kent is a community advocate who has worked alongside grassroots liberation movements across the Panhandle, North Florida, and Central Florida for over a decade. The Orlando/Kissimmee area was home for much of their youth after their family migrated from Puerto Rico. Supporting people is central to Kent's moral fabric, and led them to advocate for accessible and reliable resources for their diverse communities.
They started their advocacy at eighteen, working in the Kissimmee area as a volunteer for the 2008 Obama Campaign. Canvasing within their BVL community was their first introduction to empowerment-based movement making, and set off a spark with the '08 victory. A year later, Kent moved to Pensacola to attend the University of West Florida, where they learned first hand about high stakes organizing in the Deep South. In Kent's freshmen year the college's Gender and Sexuality Alliance was bonded in tragedy when they lost one of their own to suicide. Support systems and authentic representation are everything in an area where your existence is still up for debate.
Starting in 2010, Kent had the opportunity to provide that representation, as a staff writer for the Deep South's largest LGBTQ magazine. While writing for Out on the Town, Kent also served as an executive board member for the largest active GSA in the state. They used their time and influence to actively push for authentic representation for all LGBTQAI+ identities.
When Central Florida called in 2012, they rejoined the BVL community as a Deputy Field Organizer for President Obama's re-election campaign. By navigating the area they grew up in with a new perspective and a stronger sense of identity, they were often obligated to choose between their Queerness and Latinidad. This dichotomous experience solidified in them a sense of Queer diaspora, which drives their advocacy for those who do not, or can not, blend in.
Kent and their partner eventually settled in the Greater Orlando Area where they faced new challenges in the housing and employment sectors. Living in a major metropolitan city as an outspoken Queer, Latinx, and out Genderqueer person limited access, and made meeting material needs difficult. They learned that the price of living authenticity was that a job could be lost over a bathroom and housing could be denied based on prejudice.
Then Pulse happened, and the world stopped. The Deep South taught organizers that when hate strikes we get to work, and that's exactly what Kent did. They went down to the LGBT Center of Orlando and volunteered doing whatever was needed.
Kent joined QLatinx in the months that followed, and the newly formed group provided a space where they could finally celebrate their queer and Latinx identities simultaneously. The organization was more than a group of loosely associated people. It was a family of queer siblings bonded in culture and experiences that supported each other in an authentically compassionate way. When a chance at stability took Kent to Jacksonville, the executive committee agreed to create the first remote position for them as the Jacksonville Advocacy Coordinator.
Exactly one month after arriving in Jacksonville, there was a mass shooting. A community already taxed by violence sprung again into action, and Kent saw that the people of Duval were resilient and determined. After losing Celine Walker, Antash'a Denine English, and Cathalina Christina James earlier in the same year, Jacksonville residents were all too familiar with the consequences of unchecked violence.
Kent joins Equality Florida in 2019 to advocate for, and support the intersected LGBTQAI+ community of Jacksonville as the local TransAction Advisory Council Member. They hope to serve as a bridge and support system in a city working to end violence, create accountability, promote transparency, and create access to resources across racial, class, and gender lines.
The accumulation of their life experiences has focused Kent's work to centering survivor narratives, uplifting black and brown experiences, advocating for language reclamation, supporting marginalized communities, and pushing always for authentic queer and intersected representation in literature, policy, and organizational structures. When we fight, we win. Kent hopes to be a small part in the community efforts towards a more hopeful and secure future.
---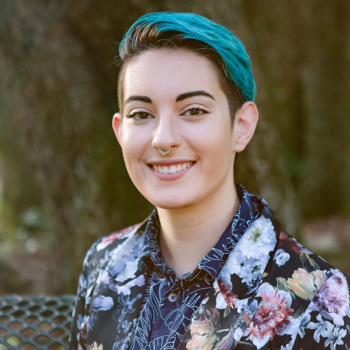 Prin Ocea
Prin Ocea is a queer genderqueer person from Tampa, Florida. They are passionate about creating community and resources for underserved LGBTQIA+ folx, promoting sustainability and environmentalism, mental health awareness, and youth empowerment. Prin earned their Bachelor's degree in Women's and Gender Studies at the University of South Florida (USF), where they spent their free time developing resources on campus for trans and nonbinary students. They founded the Trans+ Student Union in 2013, a student organization that is still thriving and creating community for trans and nonbinary students. Recognized for their passion for advocacy work on campus, they were hired by the Office of Multicultural Affairs as Student Assistant for LGBTQ+ initiatives so they could help create queer-specific programing and expand and facilitate USF's "Safe Zone" training program. Looking back on their time at USF, Prin would say that their greatest achievement was developing a proposal and programming plan for Stonewall Suites, USF's LGBTQ+ Living Learning Community in the residence halls, which launched Fall 2018. Prin also founded Outside the Binary, a peer support group, in 2016 and it has grown to three meetings a month with regularly occurring social events in both Tampa and St. Pete. Prin plans to continue courageously following their passions and being a resource and changemaker in their community.
---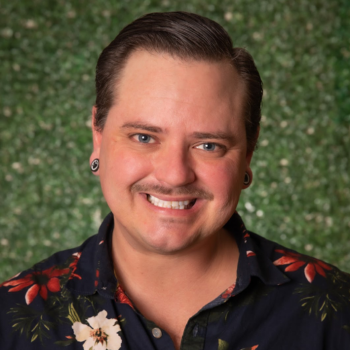 Tobias Packer
As a proud South Florida native and transgender man, Tobias Packer harnesses the transformative power of storytelling to change hearts and minds. He is a seasoned public relations professional who specializes in building digital programs to help make sense of complex issues and leverage grassroots power.
After receiving his BA from Smith College in 2005, Tobias returned home to South Florida. His career in advocacy began after an experience where he was denied employment because he was transgender. Shortly after he joined the staff of Equality Florida, where he became a leading voice for the civil rights of LGBTQ communities in Florida.
Since then, Tobias has played a key role in the passage dozens of local ordinances throughout Florida to protect the rights of the transgender community. From Volusia to Monroe Counties, he has served as a public spokesperson and has led coalition efforts to secure protections in employment, housing, and public accommodations for transgender and gender non-conforming people.
Tobias also served as a Regional Director for the Florida LGBTA Democratic Caucus (2009-2012), Vice President of the Alliance for LGBTQ Youth (2007-2010), Executive Board Member for Pridelines Youth Services (2008-2009), Executive Board Member for Reading Queer (2016-2018) and Secretary for LGBT Netroots Connect (2015-2018). Today, Tobias works as a Communications Coordinator for 1199SEIU United Healthcare Workers East.
---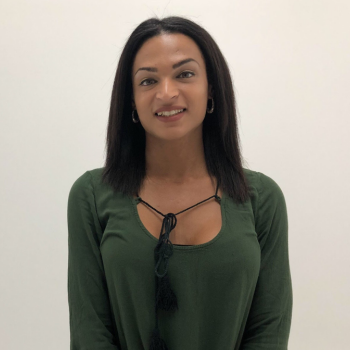 Nikole Parker
Nikole Parker is a transgender woman of Black, Puerto Rican & Italian descent. She was born and raised in Orlando, Florida and at the age of 19, left her job and home to begin her transition. After 3 years of black market hormones, and unsafe lifestyle practices she came back to Orlando to restart her life. Nikole's passion is advocating for the rights and dignity of the transgender and gender nonconforming community.
She currently works for the onePULSE Foundation as the Stakeholder & Community Relations Manager. Nikole has sat on various non-profit boards within the community, including the LGBT+ Center Board of Directors, the Orlando United Assistance Center Advisory Board, TransAction Advisory Council, Spektrum Health Board of Directors and Peer Support Space Board of Directors. In addition to her work with the onePULSE Foundation, Nikole co-leads the work of the Orlando Trans Collective, a collaborative group of transgender and gender non-conforming leaders of color who focus on community building and advocacy efforts for the Central Florida transgender community. In 2018, Nikole was honored with the Humanitarian of the Year award by the Miss Glamorous Pageant. Nikole was also was recognized as one of Watermark's Most Remarkable People of 2018 for her work with the onePULSE Foundation and her ongoing advocacy and empowerment of the transgender community. In 2019, Nikole was recognized by Congressman Darren Soto for LGBT+ Pride Month and her biography was read into the Congressional Record. She hopes to encourage open dialogue on transgender issues and educate individuals from the community on healthy and safe ways to undergo a transition, finding self-care practices and providing resources so black market hormones and unsafe lifestyles can be avoided.
---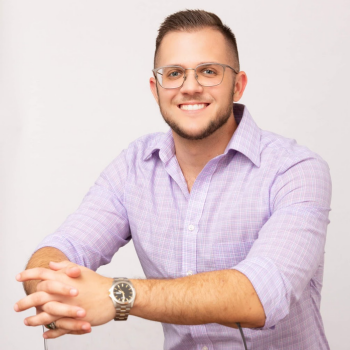 Lucas Wehle
Lucas Wehle (he/him/his) is a trans man who has dedicated his life to social justice advocacy. While transitioning during his college career at USF, Lucas became passionate about helping others in the community through sharing his story, leading workshops, speaking in classes and mentoring other trans students. In 2015, Lucas began working at Metro Inclusive Health in his dream job as Trans & Youth Program Coordinator where he developed and facilitated support and outreach programs, specifically aimed to support gender diverse individuals. He also facilitates Diversity and Inclusivity Trainings to raise awareness of the LGBTQ+ community. In June of 2016, he was honored as the youngest Grand Marshal in the history of St. Pete Pride in recognition of the work he does in the community. In 2018 Lucas led the creation of METRO's Trans Services Division, managing a department that focuses solely on the needs of the local trans community.
---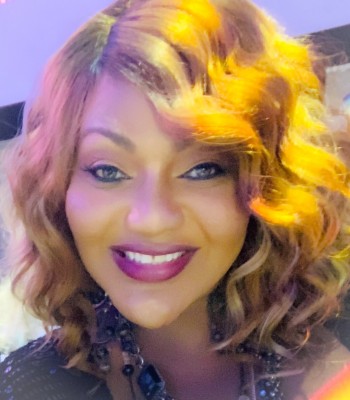 Tatiana Williams
Tatiana was born and raised in Miami-Dade County (Liberty City). She has been an advocate for the LGBTQ community for 18+ years. Since Tatiana's transition over 30 years ago she has established, maintained and developed positive relationships with community leaders, elected officials, and board of directors who promote legislation that supports the (T) LGBQ community. Tatiana is currently the Florida Department of Health Broward County (DOH) HIV Prevention Planning Council Community Co-Chair Transgender Advocacy Group.
Tatiana is also the Co-Founder and Executive Director of Transinclusive Group, Inc; the organization's mission is to advocate and work with community stakeholders to promote, protect and defend equality for Transgender and LGBQ individuals; by building trust and relationships in efforts to end discrimination, stigma, and racial disparities in healthcare, employment, education, and housing.
In 2017, Tatiana was appointed as Vice Chair for Broward County Integrated Prevention and Care Plan 2017-2021, which includes the Statewide Coordinated Statement of Need for CDC and HRSA. This appointment entails working with all community stakeholders to implement programs and initiatives to engage underserved populations in HIV/AIDS care and prevention services, which includes monitoring and evaluation of Broward County's Integrated HIV Prevention and Care Plan.
As chair of FLUX South Florida, which is an extension of AIDS Healthcare Foundation (AHF), her role entails raising the profile of Transgender individuals by leveraging social events, through innovative advocacy.
Tatiana is currently the chair for the AHF Community Advisory Board. In this role she works as a consultant with other community advisors and consultants to provide feedback and recommendations to AHF, in efforts to implement best practices when servicing and hiring Transgender individuals.
Since 2016, Tatiana has been the Testing and Community Mobilization Coordinator for the Pride Center at Equality Park, she oversees the Pride Center's HIV Testing Department, which includes the day to day operations, monthly contract reporting to the Florida Health Department, Case Management for HIV positive clients, supervise staff, cultivate community relationships for community mobilization and currently the HIV 500/501 Evaluation Certification Supervisor.
Tatiana's dedication, advocacy and proven track record demonstrate her ability to create and design an innovative platform for the Transgender community; in which was recognized by the Human Rights Campaign. Subsequently, she was appointed Community Engagement Co-Chair for the South Florida Steering Committee.