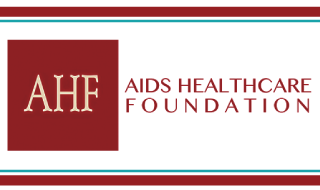 Exciting news! Equality Florida has been chosen as a beneficiary of the 2022 Florida AIDS Walk! All donations made to Equality Florida's Florida AIDS Walk Team from October 1, 2021 through April 30, 2022, will be matched dollar for dollar up to $500,000 by the AIDS Healthcare Foundation (AHF). This means if we reach our $500,000 goal, AHF will donate $1,000,000 to Equality Florida! To take advantage of this matching opportunity, please consider making your donation to Equality Florida's Florida AIDS Walk Team by clicking here. 
Florida AIDS Walk & Music Festival is a fundraising initiative managed by AHF to support organizations that help Floridians living with HIV. Equality Florida applied to be a part of this opportunity and was accepted. In addition to fundraising, Equality Florida will recruit and manage a team to participate in the Florida AIDS Walk that will take place on March 19, 2022. While encouraged, donors are not required to participate in the Walk.
Support from the Florida AIDS Walk will be directed to all areas of Equality Florida's work, as we embed a strategy to end Florida's HIV epidemic into every one of our programs.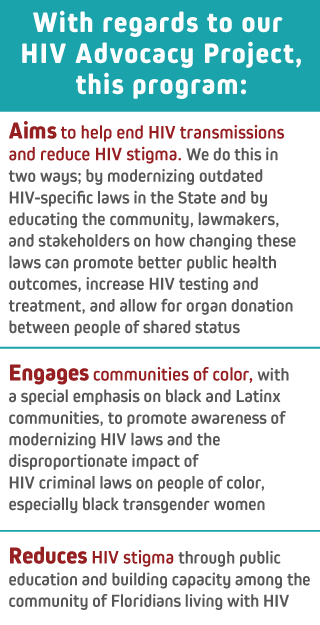 With support from the Florida AIDS Walk, we will continue this work and could expand our training to stakeholders and build the capacity from leaders of color and vulnerable communities living with HIV, providing opportunities for them to directly affect their communities.
More About AIDS Healthcare Foundation
The Los Angeles-based AIDS Healthcare Foundation (AHF) is a global nonprofit organization providing cutting-edge medicine and advocacy to millions of people in 45 countries. They are currently the largest provider of HIV/AIDS medical care in the U.S.
AHF funds its mission to rid the world of AIDS through a network of pharmacies, thrift stores, healthcare contracts and other strategic partnerships. Generating new, innovative ways of treatment, prevention and advocacy has been the hallmark of their success. They are currently leading a mass testing initiative to identify and treat the 25 million people who are unaware they are infected.
Please contact our office for more information at 813-870-3735 or [email protected].