Alejandro Acosta, HIV Project Coordinator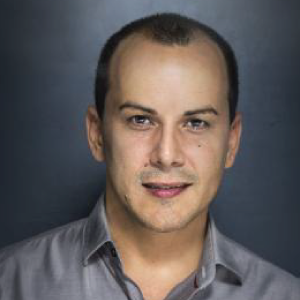 Alejandro Acosta is the HIV Project Coordinator for Equality Florida. During his 17 years as an educator he strongly advocated for rights LGBTQ students and faculty. He later became a teacher trainer for Sexual Health Education and LGBTQ Inclusion within Broward County Public Schools. This lead him to successfully implementing a CDC program for HIV testing within public high schools, with a focus on Black & Latino males. During this time, he traveled across the nation sharing best practices with other school districts. Finally, he was an HIV Counselor and Tester for one of South Florida's HIV prevention non-profits.
He holds a M.A.E.E. from the University of Puerto Rico at Mayaguez. As an educator, he was one of 40 selected to attend a NASA Aerospace & Technology Inclusion Workshop. The past years have been focused on HIV and Public Health. He presented his work with CDC at the 2016 HIV Prevention Convention in Atlanta, GA. For the Florida LGBTQ Safe to Be Me Conference he spoke on LGBTQ inclusion and policy changing. Additionally, he was a speaker Broward's Teen Youth Summit on the topic of Internet & education. He is currently certified as an HIV Counselor & Tester by Florida's Department of Health.
As an HIV+ individual, Alejandro brings personal experience and passion to the HIV Modernization initiative at Equality Florida. Throughout his career Alejandro has been able to incorporate his creative side into his work. He was a professional ballet dancer & choreographer, he is a writer, a cook, and professional makeup artist & instructor. His eclectic professional and personal experiences make him a very approachable and empathetic individual who strongly believes in education, equality, and the rights of the LGBTQ community as a whole.