Gina Leigh Duncan, Director of Transgender Equality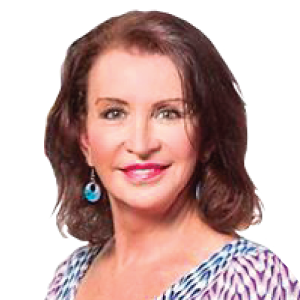 Gina Duncan is Equality Florida's Director of Transgender Equality. She was in the Mortgage Banking business in Central Florida for 31 years. She has served on the Home Builders Association of Mid-Florida and Mortgage Bankers Association Boards of Directors. Gina was President of the Mortgage Bankers Association of Central Florida in 2005. She was with Wells Fargo Home Mortgage from1997 to 2011, and served as the Area Manager of Central Florida, and Regional Manager for East Florida.
Gina also served on the HRC Orlando Steering Committee, as Co-Chair of the Diversity Committee. She chaired the Transgender Day of Remembrance and Transgender Career and Wellness Fair events. Gina served two terms as President of the Metropolitan Business Association (MBA), the LGBT Chamber of Commerce in Orlando. She was also the President of MBA's Come Out With Pride event, which annually draws over 100,000 people to the Orlando area.
Gina was invited to attend the first ever Human Rights Campaign's National Women's Diversity Leadership Conference, and also served on the HRC National Business Council. Gina serves on the Steering Committee of Equality Florida and on the Orlando Anti-Discrimination Alliance, which has been instrumental in passing the Orange County Human Rights Ordinance as well as a Domestic Partnership Registry in both the City and County. Gina ran for County Commissioner in 2012 garnering 40% of the vote in an unsuccessful bid for county office.
Gina currently chairs TransAction Florida's Advisory Council, Equality Florida's Transgender Inclusion Initiative, dedicated to ensuring that Transgender Inclusion is woven into all we do at Equality Florida. Gina is recognized as a national and international spokesperson and educator on transgender rights, public policy and civic engagement. She was recently featured on the cover of Florida Trend Magazine, Florida's largest business magazine. Gina was also recently chosen in the Top 100 LGBT Movers and Shakers in Florida.