Nathan Bruemmer - St. Petersburg
Nathan Bruemmer - St. Petersburg,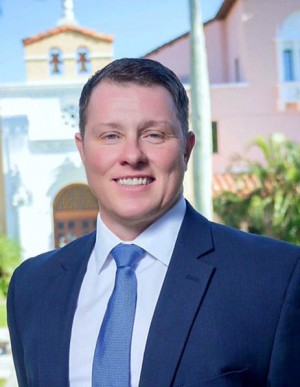 Nathan Bruemmer is the former Executive Director of ALSO Youth in Sarasota, FL – a community center focusing on outreach, education, and advocacy for LGBTQ+ youth. He is a recent graduate of Stetson University College of Law where he was a member of Stetson Law's Trial Team, Dispute Resolution Board, and Journal of Advocacy and the Law. Nathan is a Florida native, a graduate of the University of South Florida and a former teacher in Hillsborough County. He has worked as a consultant, educator and advocate on behalf of LGBTQ+ youth, the transgender community, and those impacted by food and housing insecurity.
Nathan was named one of the Tampa Bay Area's "Most Remarkable People" in 2018 by Watermark Media. The Tampa Bay Business Journal presented him with the Business of Pride "Outstanding Voice Award" for his advocacy work on behalf of the LGBTQ+ community in 2017.
Nathan currently serves as the President and acting Executive Director of St Pete Pride. He also serves on the Sarasota County Bar Association's Council of Diversity and Inclusion, the TransAction Florida Advisory Council, and the Board of Directors for the Rainbow Housing Coalition.