Nicholas Machuca, Donor Engagement Coordinator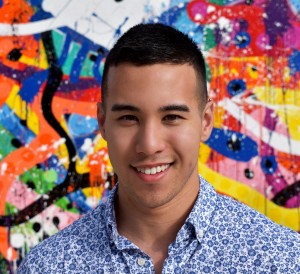 A longtime volunteer with Equality Florida, Nick joins the staff as its Donor Engagement Coordinator, serving a number of communities across the state. Nick is a graduate of the University of South Florida and the University of Oregon, and his passions include exploring the natural world, expanding access to education, and fighting for human and LGBTQ+ rights. Prior to joining Equality Florida, Nick had committed himself to improving the world through higher education—teaching about topics ranging from ecological stewardship, climate change mitigation, U.S. immigration, imperialism, racial justice, and environmental justice.
Nick has helped direct an Oregon statewide environmental organization, and he currently helps direct the Florida Futures Project, a nonprofit organization that awards scholarships to college-bound high school graduates who exhibit bold ideas for Florida's progressive future.
A proud Tampeño, Nick lives in the city with his partner and their two rescue dogs. In his free time, Nick enjoys going to the gym, reading, writing, registering new voters, travelling internationally, doing DIY home improvement projects, and hanging out with his partner and dogs.