Nikole Parker, Director of Transgender Equality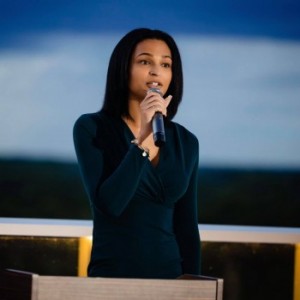 Nikole Parker is an Orlando native of Black, Puerto Rican & Italian descent. At the age of 19, she left her job and childhood home to begin her journey to living authentically. After 3 years of black-market hormones and unsafe lifestyle practices, she came back to Orlando to begin her next chapter. Nikole's passion is advocating for human rights, protections for all, and the importance of everyone having a seat at the table.
Nikole is the Director of Transgender Equality at Equality Florida. Nikole is also the Co-Founder, Director of Operations for the Gender Advancement Project (GAP) and sits on the board of The Center Orlando.
She sat on various non-profit boards of directors &/or advisory councils including the onePULSE Foundation Memorial Task Force, Orlando United Assistance Center, Contigo Fund, Spektrum Health, Peer Support Space and the Central Florida LGBTQ+ Relief Fund. Nikole was recognized as one of Watermark's Most Remarkable People of 2018 and also with the Humanitarian of the Year award that same year. In 2019, Nikole was nationally recognized by Congressman Darren Soto in honor of LGBTQ+ Pride Month and her biography was read into the Congressional Record. In 2020, Nikole was honored with the Hope & Help Hero Award. In 2021, she was awarded with the Emerging Leader Award from the Association of Fundraising Professionals.
Through advocacy, Nikole hopes to encourage open dialogue on gender issues, state and federal protections for all and linkage to proper transitioning resources. Her hope is to teach people that the black-market way of transitioning isn't the only way.