Victor Diaz-Herman - Miami
Victor Diaz-Herman - Miami, Treasurer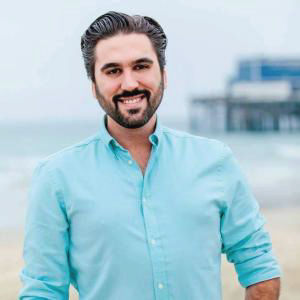 Victor Diaz-Herman is a proud Floridian, born and raised in Miami, he studied at Florida State University and the University of South Florida.
Victor is the Executive Director at Pridelines, South Florida's oldest LGBTQ service agency and Miami's LGBTQ Community Center. He is also an Operations Consultant, providing services to companies such as Worth International Media, a Florida based marketing solutions company established in 1967. He is one of fifteen members of the National LGBTQ Task Force's National Action Council.
The son of lesbian mothers, Victor has been a member of and an activist for the LGBTQ community since he marched in Washington as a toddler on his mom's back.  His first job after college was as the Festival Coordinator and then Operations Manager at the Miami Gay and Lesbian Film Festival (now MiFo Film Festival). He served on the board of Pridelines Youth Services for three years prior to joining the organization as Executive Director in 2010. He also served as a Chairperson for the National LGBTQ Task Force's Winter Party Festival for 5 years.
Victor is the recipient of the Miami Foundation's Miami Leaders fellowship, the Victory Fund's LGBTQ Movement Leaders Fellowship, and the SAVE Dade (now SAVE) Young Luminaries award.