Transgender and nonbinary people, especially communities of color, continue to face unthinkable levels of harassment, discrimination, and violence. The repeal of a number of protections for transgender people has only made their lives more dangerous. In 2018, Florida was at the epicenter with five murders of transgender people, the most of any state. 2020 was the deadliest year on record for transgender and nonbinary murders. TransAction has also been highly engaged in public policy issues, supporting inclusive Human Rights Ordinances across Florida and pushing back on anti-trans legislation like the Trans Youth Sports Ban and the Trans Youth Medical Care Ban.
To raise awareness of issues like these and to advocate for Florida's transgender community, we established TransAction in 2014. Through petitions, news alerts, rallies, and educational opportunities, TransAction is a leading voice in responding to attacks on transgender people. Additionally, the program has conducted hundreds of diversity trainings throughout the state at major corporations, health care systems, law enforcement agencies, faith organizations, schools, and universities. In doing so, creating a broader base of understanding and multi-level support from societal institutions which interface with the transgender community.
Our work focuses on social justice issues critical to the transgender and nonbinary community, such as incarceration, violence, engagement with law enforcement, quality health care, and homelessness issues. In 2019 TransAction launched the TransAction Leadership Academy which has helped to teach transgender youth about advocacy and how to use their voice.
In addition to our transgender education and advocacy efforts, we produce and maintain a Transgender Resource Guide, a publication that provides a statewide directory of quality, transgender-friendly service providers from across the state.


National Crisis Hotline
National Transgender Lifeline Crisis Line (Staffed by Transgender Individuals) 1-877-565-8860 http://www.translifeline.org/
Organization in need of volunteers; locale is not a problem.
Crisis Help:  The Trevor Project 24 Hour Telephone: 866-488-7386 http://www.thetrevorproject.org/
Veterans Crisis Line (also available for non-veterans) 24 Hour Telephone: 1-800-273-8255; press 1

TransAction Florida
Meet Our Team: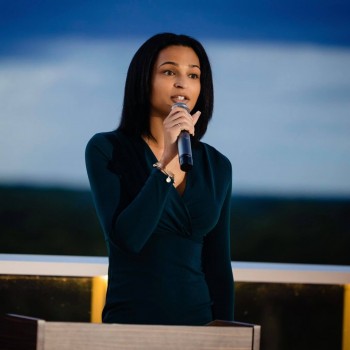 Nikole Parker (she/her)
Director of Transgender Inclusion
[email protected]
Nikole Parker is an Orlando native of Black, Puerto Rican & Italian descent. At the age of 19, she left her job and childhood home to begin her journey to living authentically. After 3 years of black-market hormones and unsafe lifestyle practices, she came back to Orlando to begin her next chapter. Nikole's passion is advocating for human rights, protections for all, and the importance of everyone having a seat at the table.
Nikole is the Director of Transgender Equality at Equality Florida. Nikole is also the Co-Founder, Director of Operations for the Gender Advancement Project (GAP) and sits on the board of The Center Orlando.
She sat on various non-profit boards of directors &/or advisory councils including the onePULSE Foundation Memorial Task Force, Orlando United Assistance Center, Contigo Fund, Spektrum Health, Peer Support Space and the Central Florida LGBTQ+ Relief Fund. Nikole was recognized as one of Watermark's Most Remarkable People of 2018 and also with the Humanitarian of the Year award that same year. In 2019, Nikole was nationally recognized by Congressman Darren Soto in honor of LGBTQ+ Pride Month and her biography was read into the Congressional Record. In 2020, Nikole was honored with the Hope & Help Hero Award. In 2021, she was awarded with the Emerging Leader Award from the Association of Fundraising Professionals.
Through advocacy, Nikole hopes to encourage open dialogue on gender issues, state and federal protections for all and linkage to proper transitioning resources. Her hope is to teach people that the black-market way of transitioning isn't the only way.

TransChat Video Series
TransAction Florida's TransChat Series