SHOW UP: Miami-Dade County Commission Hearing to Ban So-Called "Conversion Therapy"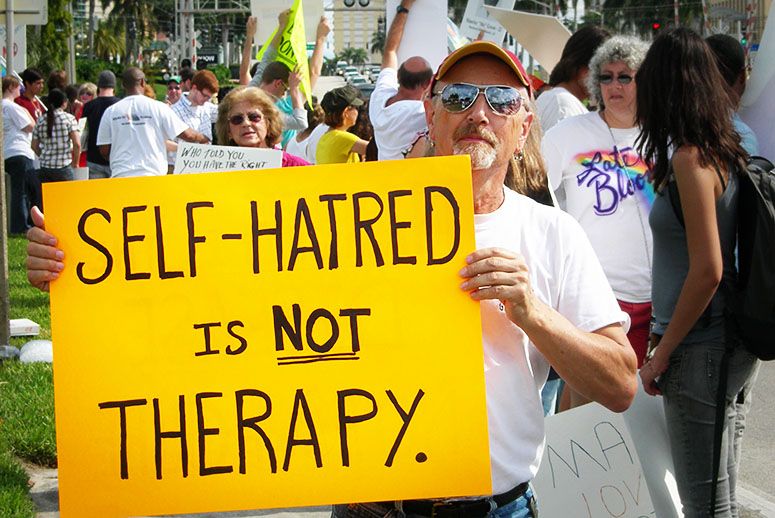 Miami-Dade County is considering a ban on conversion therapy, and we need you to help the County Commissioners understand how important it is to denounce this debunked and dangerous practice.
Conversion therapy is fraudulent, dangerous, and inflicts immeasurable harm on its victims. Rush an email to the Miami-Dade County Commissioners thanking them for taking up this important issue and urging them to vote YES!
So-called "reparative therapy" purports to change a person's sexual orientation or gender identity - but not only is it completely ineffective in actually changing a person's sexual orientation or gender identity, it puts LGBTQ youth and their families at serious risk.
We've received word that the opposition is prepared to turn out in full force - WE NEED YOU to show up, wearing RED, to the upcoming commission hearing and voice your support for the ban! You will find a testimony template and talking points attached here.
Here are the details for the County Commission hearing:
DATE: Tuesday, October 3rd
TIME: 9:00 AM
LOCATION: Stephen B. Clark Government Center
111 Northwest 1st Street, Miami, FL
RSVP Here: eqfl.org/miami/conversion-therapy-ban2
If you wish to speak at the hearing, please fill out a comment card upon arrival and indicate that you are speaking in regards to conversion therapy.
We are so grateful to Commissioner Heyman for championing this effort.
Thank you for standing with us to protect LGBTQ young people from harm. LGBTQ people are born perfect, and we must speak out against all forms of hatred and abuse. With your help we can ban so-called conversion therapy once and for all.