Equality Florida and #QTHEVOTE Launch Massive Voter Mobilization Drive at St. Pete Pride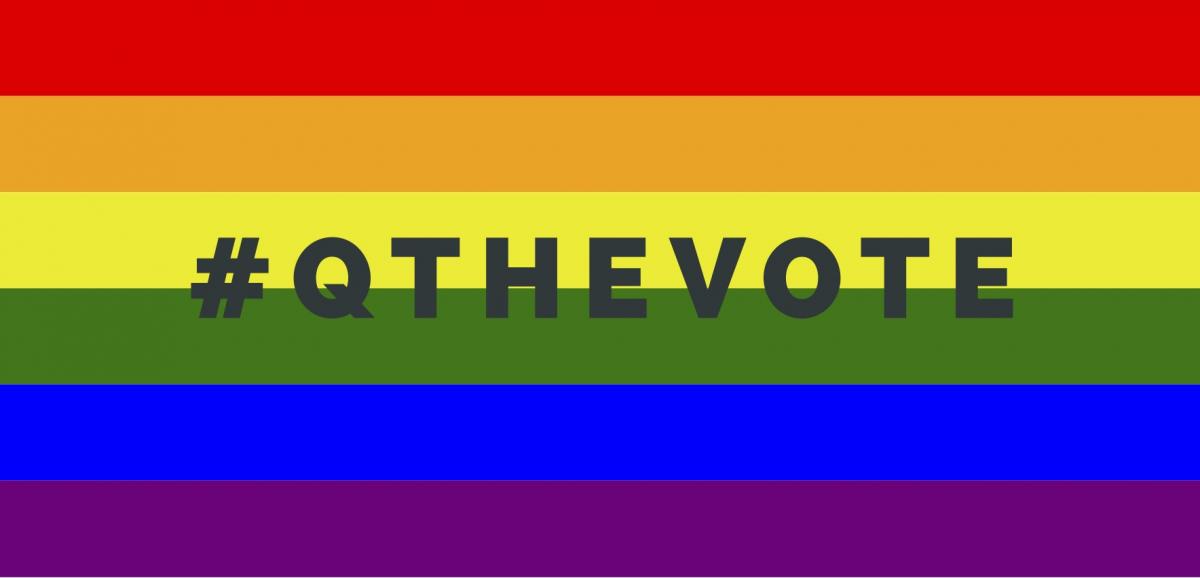 Equality Florida Institute and #QTHEVOTE Launch Massive Voter Mobilization Drive at St. Pete Pride
JUNE 22, 2018 --
Today, Equality Florida Institute and #QTHEVOTE announced plans to 
launch
 a massive voter registration and education program during St. Pete Pride 2018 this weekend. 
#QTHEVOTE, a digital voter registration platform for the LGBTQ community and their allies, was launched in February 2018 to register as many LGBTQ Americans as possible in advance of the November 2018 elections. Equality Florida Institute is the civic engagement and public education arm of Florida's largest and oldest advocacy organization working to end discrimination against the gay, lesbian, bisexual, and transgender community.
Equality Florida Institute and #QTHEVOTE have recruited nearly 100 canvassers to register voters and provide opportunities to get engaged in the 2018 midterm elections. St. Pete Pride 2018, which is expected to draw 200,000 participants, is the best opportunity this cycle to engage and mobilize pro-equality voters for the November. 6 election could reshape Florida.
The ballot includes contests for U.S. Senate, U.S. House, governor, three Cabinet officers, state House, state Senate and county commission seats. And voters will decide on 13 proposed changes to the state constitution.
"We are pulling out all the stops to ensure LGBTQ voters and allies are well-informed and well-prepared to make their voices heard this election cycle," said Equality Florida Senior Political Director 
Joe Saunders
. "We're excited to partner with both St. Pete Pride and #QTHEVOTE on this ground-breaking effort to engage our community."
#QTHEVOTE Founder 
Trevor Burgess
 decided to partner with Equality Florida Institute to maximize voter registration. "Making sure as many members of our community as possible are registered to vote is critical to being heard on election day."