2015 Greater Jacksonville Gala: A Record-Breaking Event!
On September 26th, nearly 500 guests gathered at the beautiful Florida Yacht Club to celebrate our movement's historic gains and invest in the critical work ahead. Thanks to the generosity of our incredible sponsors and equality supporters like you, we broke our local fundraising record and raised over $192,000 for LGBT equality in the Greater Jacksonville region and across the state.
It was an amazing evening celebrating local champions for LGBT equality. We honored Haskell CEO Steven T. Halverson with our Equality Means Business Award for his leadership in advocating for a statewide LGBT-inclusive nondiscrimination law, community leader Ginger Harris with our Voice for Equality Award for her outstanding dedication to LGBT equality in Jacksonville, and UNF student advocate Haiden Baier with our Student for Equality Award. With great excitement, we announced our annual Founders Award, each year honoring two individuals who championed the fight for LGBT equality in Greater Jacksonville. We were humbled to recognize Richard Ceriello and Jerry Rosenberg for their years of leadership.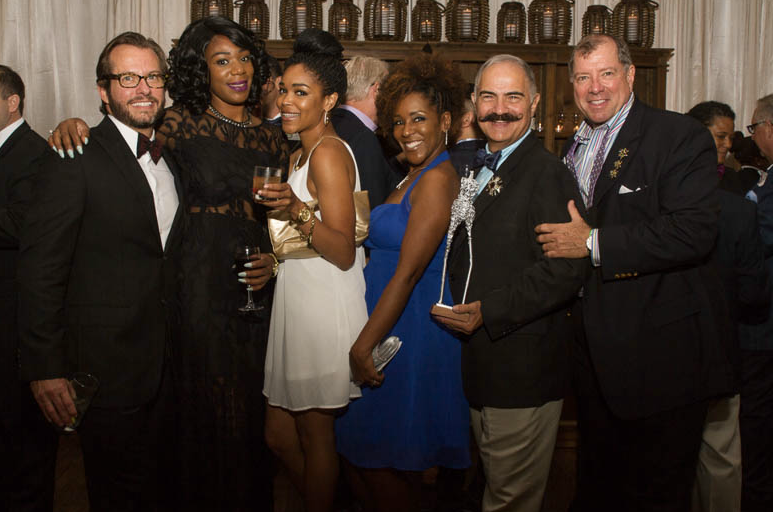 Our incredible sponsors Glenn Certain Floral + Event Design created a breathtaking space, embracing the rustic charm of The Florida Yacht Club for a "Bourbon & Bowties" theme. Guests were treated to a delicious array of food crafted by The Florida Yacht Club, placed their bets on some fabulous items in our first ever online silent auction, enjoyed the enticing cigar bar on the terrace, and danced the night away to the high-energy talents of DJ Jacob Towe.
Equality Florida CEO Nadine Smith gave an inspiring "State of the State" address, recognizing the historic gains our movement has made and the work yet to be done. With marriage equality now the law of the land, we must capture the momentum gained to secure more victories here in the Greater Jacksonville region and across the state. Your support fuels our work to pass local laws that promote equality in Jacksonville - including our initiative to help pass a fully-inclusive Human Rights Ordinance in Duval County.
Our sincerest gratitude to our presenting sponsor PNC Bank, our wonderful local sponsors, attendees, silent auction donors, Steering and Host Committees, and to all of the volunteers who helped make our Gala a success. We hope you will consider supporting our local sponsors just as they have supported us. Together, we demonstrated to the entire state that the Greater Jacksonville community stands strong for LGBT equality.
Photo credit: Best Bets Photographics
Stay tuned for photos to be shared on our Facebook page!