NEWS RELEASE: Opposition grows as transgender discrimination bill moves forward
Questions, opposition grow as transgender discrimination bill moves ahead
Criticism comes from both parties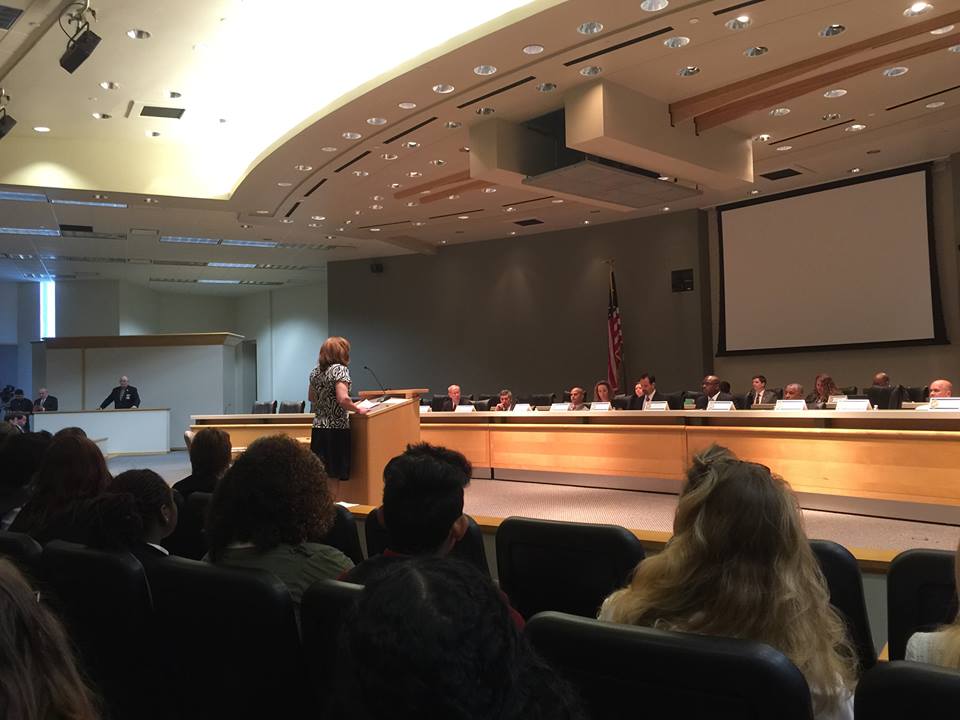 While the Transgender Discrimination Bill (H.B. 583) passed another hurdle in the Florida House Tuesday, even Republicans began to raise questions about deep flaws in the proposal.
"I really have major problems with this bill. I just think there's a lot of unintended consequences," said State Rep. Ken Roberson, R-Port Charlotte. "I don't see how you'd ever enforce it without putting a security guard in front of every public facility in the state of Florida."
Roberson predicted that the bill would open "Pandora's box when it comes to frivolous lawsuits." He also doubted bill sponsor's claims that restricting transgender people's access to restrooms is a matter of public safety. "Passing this bill isn't going to stop that type of criminal activity which is already illegal."
"I think it's interesting that the Florida Sheriff's Association and the Florida Police Chiefs haven't testified today before this committee. Usually when it comes to issues of public safety, they're the first ones here, and the first ones concerned about public safety."
Roberson joined three Democrats on the House Government Operations Subcommittee in voting against House Bill 583. It's next stop is the House Judiciary Committee.
Tuesday's committee heard nearly two hours of impassioned testimony from transgender men, transgender women and their allies who decried the bill.
Wearing slacks, a dress shirt and a tie, Will Ryan identified himself as a doctoral student in biology at one of Florida's major research universities. "However… my gender marker on my license and everything is female. If this law goes into effect, I am required by law to go into the female restroom. If you don't want men in the (women's) restroom, this is not the law to enact. Because I will be in the restroom with your wives, with your daughters, by law, so that I don't get arrested."
A number of transgender women said they feared for their own safety if forced to use the men's room.
Carlos Guillermo Smith, Equality Florida's public policy specialist, said he was inspired by all the transgender people from around the state who made themselves known during the organization's annual Lobby Days on Monday and Tuesday.
"They were able to show their humanity, their integrity, their dignity, and their resolve," Smith said. "It's a powerful thing when people come to Tallahassee and make their voices heard."
Smith urged the committee to recognize how dehumanizing the bill is.
"The implication here is that the mere presence of a transgender person in a restroom is a public threat," he said. "That's insulting. It's discriminatory. And it is why you've heard (from so many) people who have poured out their hearts today because they are scared. They are scared that this bill will change their lives for the worse and criminalize them for being simply who they are."