With Florida Victory, 51% of LGBTQ Americans Can Now Get an Accurate Birth Certificate Without Burden
The Movement Advancement Project (MAP) released new data showing our recent success in Florida with changing birth certificate gender requirements. With this victory, 51% of LGBTQ adults in the U.S. can now get an accurate birth certificate without burdensome requirements.
A recent blog post by MAP stated:
Thanks to recent updates in Idaho and Florida, 51% of LGBT adults now live in states that issue new birth certificates without requiring sex reassignment surgery or a court order. Previously transgender people in these states had to provide proof of "sexual reassignment surgery," while those living in Idaho could not get an updated birth certificate. Now transgender people in Florida can provide a letter from a medical provider asserting they have undergone transition-related care to change their gender marker.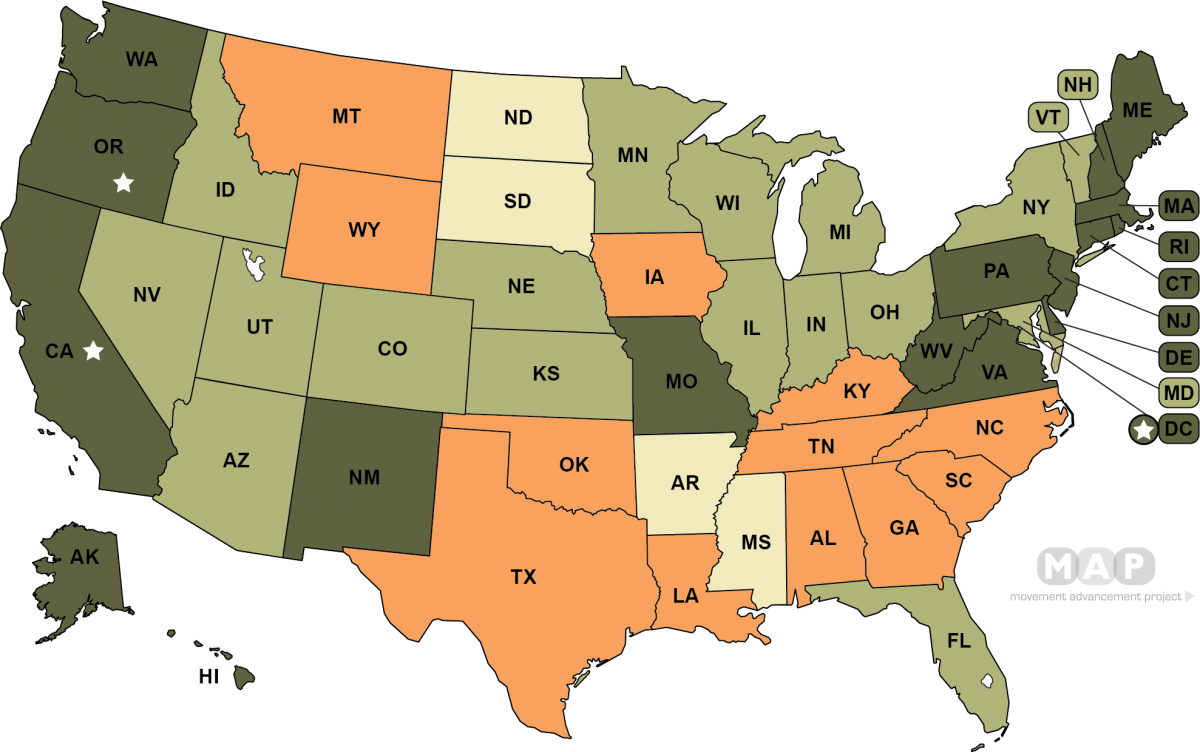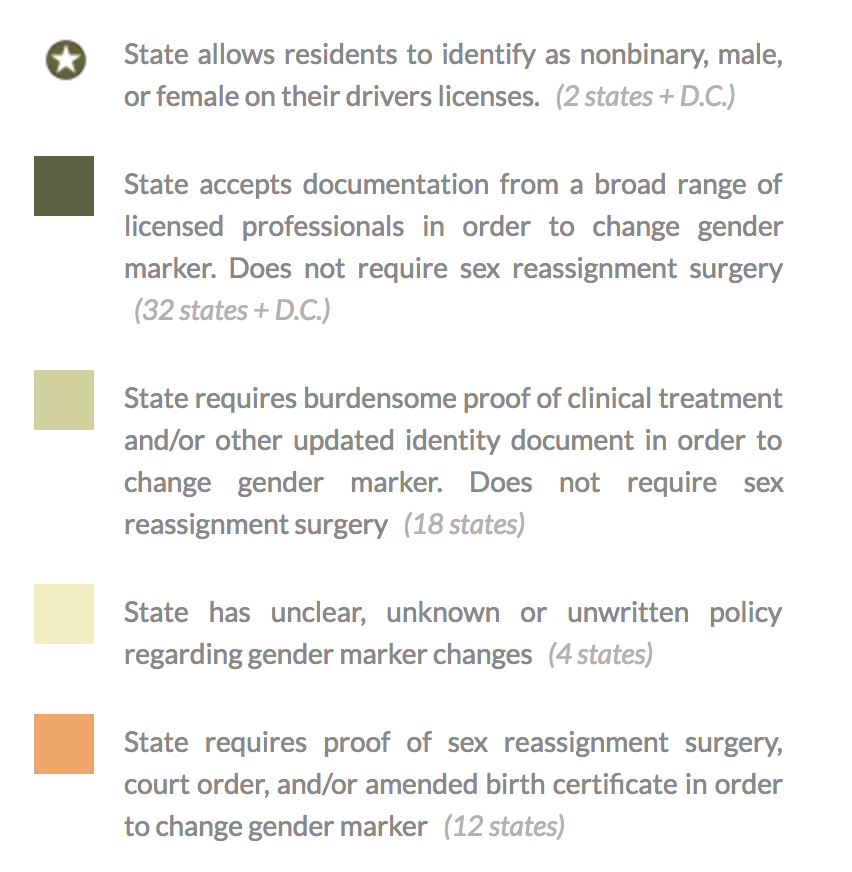 "In a time when the transgender community is being marginalized at the state level and attacked at the federal level, we are making solid progress in the state of Florida," said Gina Duncan, Director of Transgender Equality at Equality Florida. "All Americans should be treated equally and fairly under the law, and we are especially pleased that with this revision, now 51% of LGBTQ people will be. Equality Florida is proud to have worked with the National Center for Transgender Rights and the Southern Legal Counsel to bring about this important policy change for transgender Floridians."
This news is a huge step forward for transgender people born in Florida. Proof of surgery presents a barrier for many people who do not require or desire surgical procedures or otherwise cannot access surgical procedures because of cost or medical reasons. Now, more transgender people born in Florida will be able to access accurate birth certificates that correspond with their gender, helping to alleviate discrimination in daily interactions. According to the 2015 U.S. Transgender Survey, over one third (37%) of trans people in Florida who showed ID that did not match their gender presentation were verbally harassed, denied benefits or services, asked to leave or assaulted.
The Florida Department of Health has not put out a formal written gender change policy. Applicants who wish to update the gender on their Florida birth certificate should follow instructions provided on the Florida Name Change website, the NCTE ID Document Center Florida page or on the TransAction Florida Resource Guide website.
"NCTE was proud to work in coalition with Equality Florida and Southern Legal Counsel on this initiative, and we congratulate all of the people who contributed to making this change possible," said Arli Christian, State Policy Counsel for the National Center for Transgender Equality.
"While the new practice has not yet been codified or formally reduced to writing, the General Counsel for the Department of Health, Nichole Geary, has assured us that no one will be denied an accurate birth certificate due to not having had sexual reassignment surgery," said Simone Chriss, Staff Attorney with Southern Legal Counsel.
Founded in 2006, the Movement Advancement Project is an independent think tank that provides research, insight and analysis that help speed equality for lesbian, gay, bisexual and transgender (LGBT) people.