2014 Legislative Session Recap
2014 Legislative Session Recap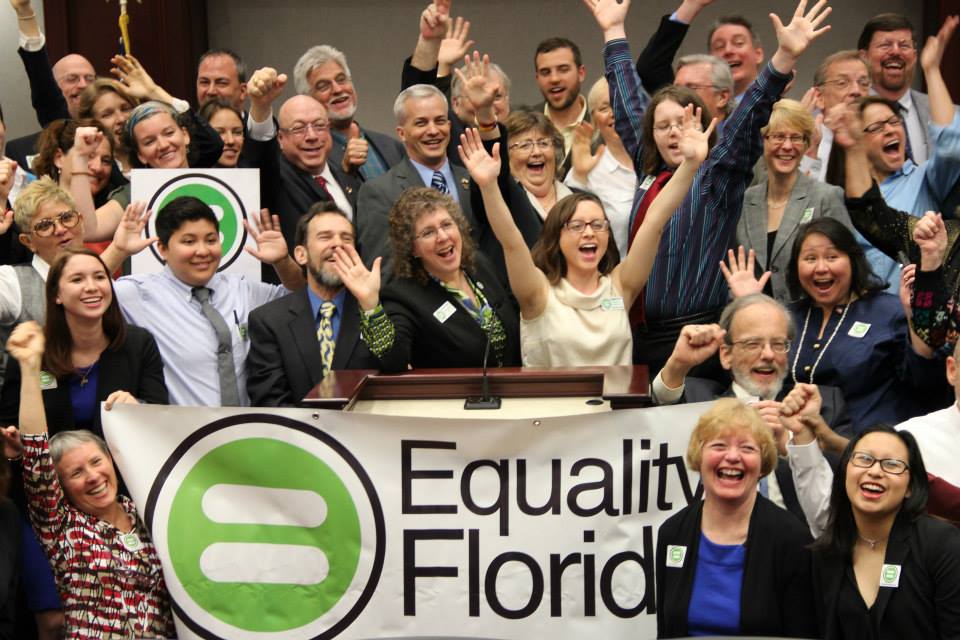 Last Friday marked the end of the 2014 legislative session. Equality Florida was there in Tallahassee to introduce pro-equality legislation and protect our community from bad bills. While there were no hearings on our bills this session, we believe this was a turning point for pro-equality legislation. Support for the LGBT community has never been higher in our state capital, with legislators from both sides of the aisle, and from all parts of the state, vocal of their support.
Here's what we accomplished this session:

Worked with legislative allies to file three bills, the Florida Competitive Workforce Act, the Florida Families bill and a conversion therapy bill.
Earned historic bipartisan support.
Brought on 10 Republican co-sponsors to the Florida Competitive Workforce Act, and for the first time, a Republican primary co-sponsor for the Florida Families bill.
Partnered with our national and private sector allies to launch Florida Businesses for a Competitive Workforce, a coalition of major Florida employers who are working toward the passage of the Florida Competitive Workforce Act. These companies include Disney, Darden, CSX, Winn Dixie, On Top of the World, Wells Fargo and Florida Blue.
Held our annual Equality Florida Lobby Days and our volunteer lobbyists had over 100 meetings with Representatives and Senators.
Ensured that no anti-LGBT legislation passed.
Stood with our pro-choice allies against anti-choice, anti-women legislation.
We believe we have built a winning coalition major businesses, national allies, a bipartisan coalition of legislators and our grassroots supporters like you. Over the next few months you will see efforts around our nondiscrimination bill, the Florida Competitive Workforce Act, begin to ramp up as we prepare for session in 2015.
There will be times when we sent out a call to action, where we ask you to contact your state Representative or Senator about our bills. Please know that your engagement with them as a constituent is an important part of moving our bills in Tallahassee, so when you get the word, make calls and send e-mails.
Thank you for your support of Equality Florida, our supporters are what allow us to have a full time presence in Tallahassee during legislative session.
Yours in Equality,
Mallory Garner-Wells
Public Policy Director