St. Petersburg Mayor Rick Kriseman Declares March 31st as Transgender Day of Visibility
Mayor Rick Kriseman Declares March 31st
as Transgender Day of Visibility ​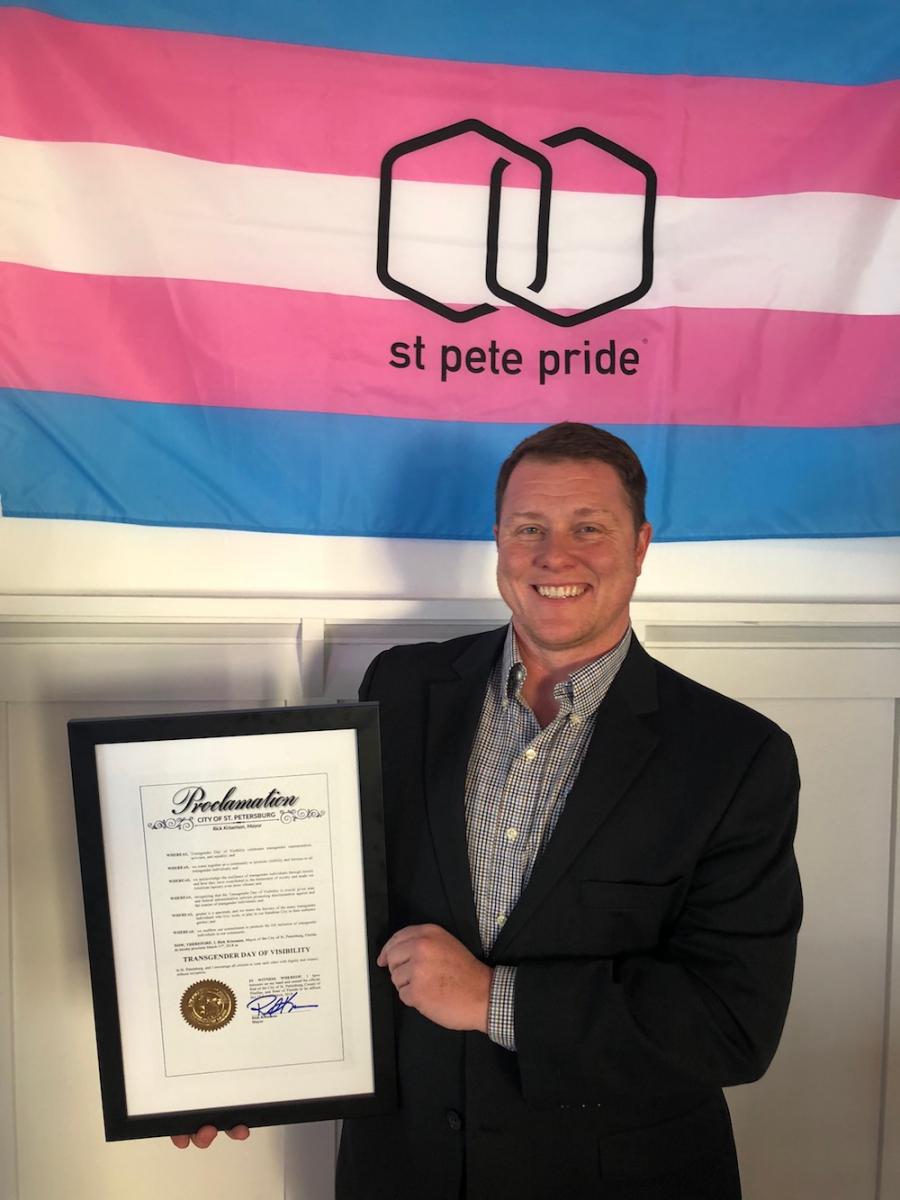 March 13, 2018 -- St. Petersburg, FL – Mayor Rick Kriseman issued a proclamation declaring March 31st, 2018 as Transgender Day of Visibility in St. Petersburg, a holiday which celebrates transgender representation, activism, and equality.
​The mayor honored this international holiday locally because he felt it was crucial to honor the bravery of the many transgender individuals who live, work, or play in their authentic gender in the Sunshine City.
"We reaffirm our commitment to promote the full inclusion of transgender individuals in our community," Mayor Kriseman stated while reading the proclamation in front of city council.
Nathan Bruemmer, TransAction Florida advisory board member, accepted the proclamation on behalf of the transgender community of St. Petersburg. "There always comes a moment in history when a community can choose to stand in unity. This is that moment, and I am so proud that my community chose to unite. We still have work to do, but taking this stance says so much to so many. Thank you Mayor, thank you St. Petersburg."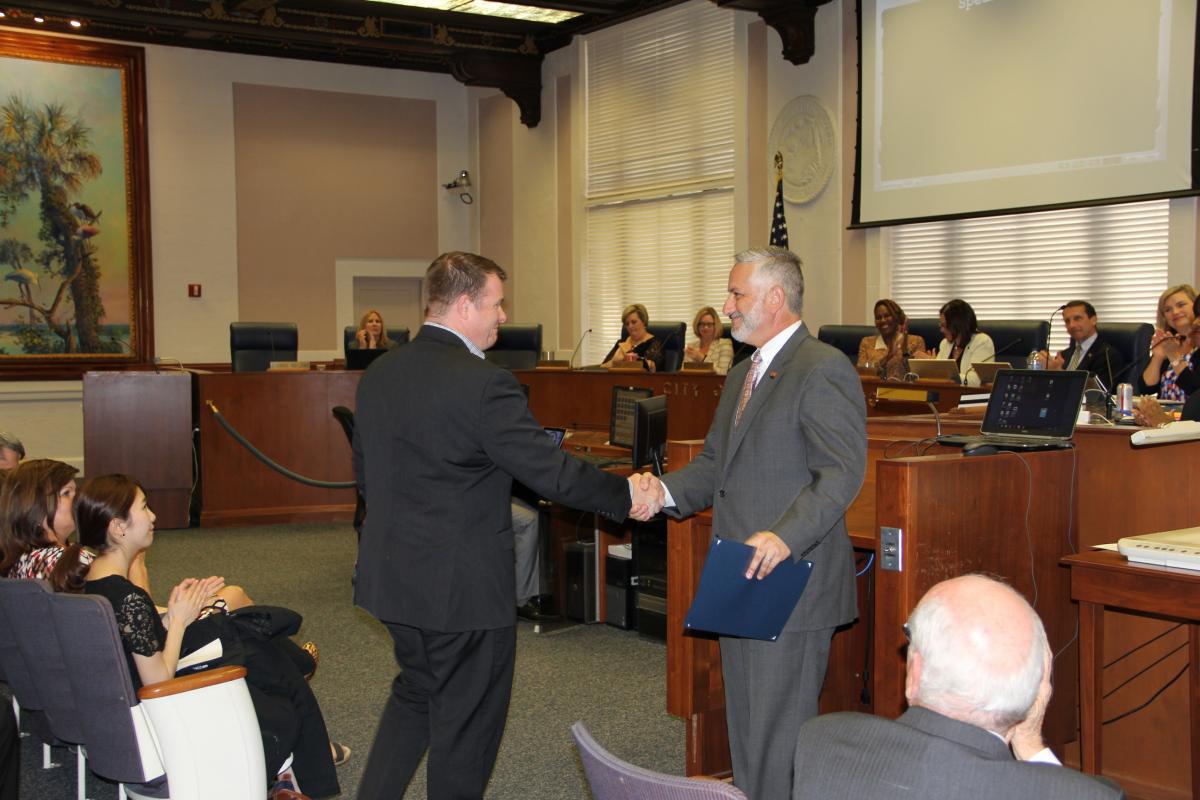 Also in attendance was St. Pete Pride Interim Executive Director Luke Blankenship. St. Pete City Council members Darden Rice and Gina Driscoll gave statements of support.
​For more information on Trans Day of Visibility, please visit http://www.transstudent.org/tdov/.