Equality Florida Launches Groundbreaking Safe & Healthy Schools Project
Equality Florida Launches Groundbreaking Safe and Healthy Schools Project As School Year Begins
Veteran LGBTQ Youth Advocate, De Palazzo, named EQFL's New Safe Schools Director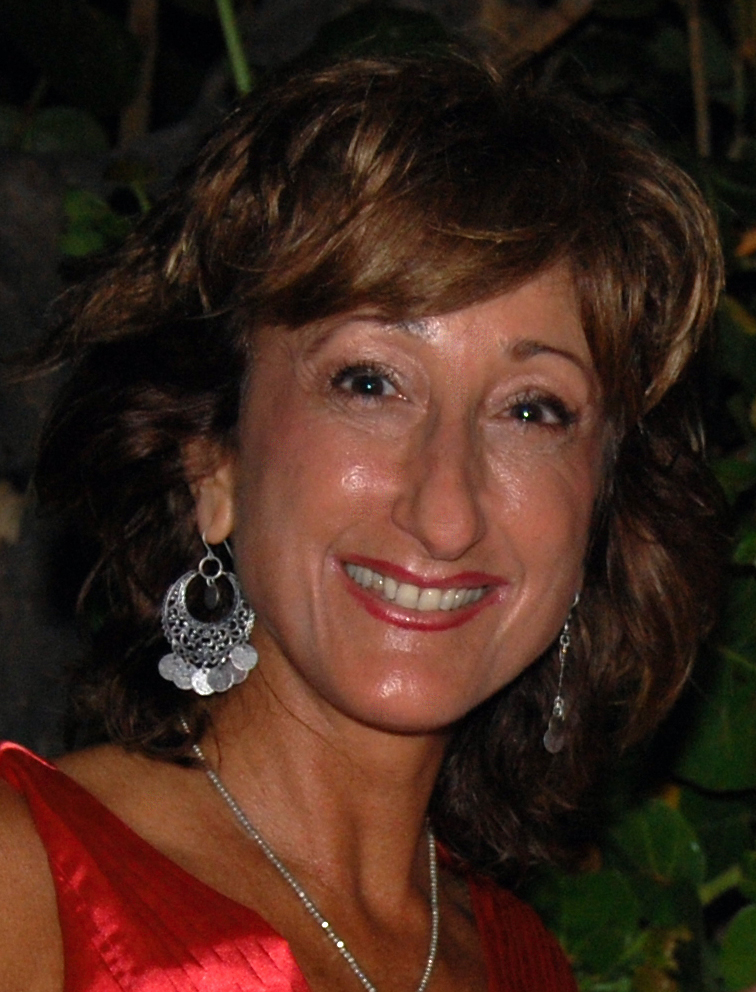 (FORT LAUDERDALE) For tens of thousands of LGBTQ students across Florida, beginning the 2016-17 school year is, sadly, a return to mistreatment, discrimination and even violence.
Equality Florida announced today the launch of a new, statewide initiative to shift the culture so that each of Florida's 67 school districts adopts comprehensive and nationally recognized best practices for meeting the needs of Lesbian, Gay, Bisexual, Transgender and Questioning (LGBTQ) students and in doing so build a model that can be replicated nationwide.  
The program will be led by De Palazzo, a nationally respected anti-bias education trainer, who brings 25 years of school district experience, and most recently led LGBTQ Safe Schools programs in Broward County Public Schools which is considered one of the leading and most affirming districts in the nation for LGBTQ safety, support and resiliency. 
The launch of this groundbreaking program comes just weeks after the release of the Centers for Disease Control and Prevention's (CDC) 2015 Youth Risk Behavior Survey, which found LGBTQ youth continue to face deeply disturbing and even life threatening challenges.  
The CDC research showed that in 2015, more than 40 percent of LGB students have seriously considered suicide, and 29 percent reported having attempted suicide during the past 12 months. Sixty percent of LGB students report having been so sad or hopeless they stopped doing some of their usual activities and more than 1 in 10 reported missing school in the past 30 days due to safety concerns. 
"In my 25 years of experience working in school districts across the nation, there has never been a more critical time to lift the barriers to safety and academic success that so many LGBTQ students face in their classrooms," said De Palazzo, Equality Florida's new Safe Schools Director. "The time is now and the need for our work cannot be overstated, because for many of our youth it's a matter of life or death. The good news is that districts are beginning to understand this urgent need and many are welcoming resources and support."
The first-year goals for the Safe and Healthy Schools Project will be to:
Develop a "Safe Schools Equality Index," a much needed tool that delineates the current best practices and policies for meeting the needs of LGBTQ students and assesses every Florida school district's progress towards these standards. The Index will provide a roadmap for districts eager to improve programs and will create urgency for districts unaware or indifferent to the unique needs of LGBTQ students.
Target four to ten school districts that can become models of excellence with intensive support based on their sincere interest and willingness to invest in LGBTQ student safety and their present capacity. These districts will be helped to convene a coalition of LGBTQ youth serving and mainstream agencies, develop detailed policy and procedural guides, and provide extensive professional development to administrators and staff.
Provide statewide consultancy and support to any district facing crisis or moving proactively to support  LGBTQ students. As LGBTQ youth come out in increasing numbers, crises needs will be negotiated and questions will be responded to about student, staff and family safety through the lens of healthy policies, programs and practices.
"Ending the epidemic of harassment, rejection, and discrimination gay and transgender youth experience every day is the most important work we are doing right now, and there is no-one more qualified than De Palazzo to lead this pioneering program in Florida," said Stratton Pollitzer, Deputy Director of Equality Florida.
"I truly believe many school leaders' minds and hearts are taking a responsible turn and are ready to learn the tools needed to care for our amazing LGBTQ students, staff and families. Equality Florida is poised and ready to lead and shift school cultures," Palazzo said.
​
----------


More about Equality Florida Safe Schools Director, De Palazzo:
De Palazzo brings a passionate spirit and a solid depth and breadth of school-based knowledge to her role as Equality Florida's new statewide Safe School Director, serving for over 25 years as a classroom teacher, Broward School District LGBTQ Coordinator, national LGBTQ consultant and anti-bias trainer. De helped build exemplary programs and practices in Broward Schools that are considered a national model for school districts looking for guidance. 
A native of Florida, De has also worked with hundreds of schools across the U.S., teaching conflict resolution and violence prevention skills to both youth and adults as a senior national trainer with "Community Matters." As president of "Perspectives Unlimited" a consultancy group committed to fostering dialogue about diversity and the constructive engagement of conflict, De has delivered peace-building curriculums to youth in Haiti, Guatemala and St. Croix. 
De has served as  a member of the GLSEN National Board of Directors, and founded GLSEN Fort Lauderdale.  She has been a nationally certified anti-bias  trainer for GLSEN's and the Anti-Defamation League, as well as the Human Rights Campaign's Welcoming Schools K-5 Project, a comprehensive approach to improving school climate in elementary school environments. De co-initiated "Courageous Conversations about Race," a race and equity-based initiative in Broward County Public Schools and is a national adjunct trainer for "Future Work Institute" a diversity and inclusion workplace consulting organization. 
De cofounded the first national LGBTQ conference for and by school district employees in 2011 and also initiated the first Florida LGBTQ school district conference for upper level administrators, general counsels and school board members, now in their fifth year and third years respectively. In 2012 De coordinated the creation of the Emmy-nominated Broward County Public Schools (BCPS) video "Ensuring LGBTQ Health and Safety" and co-wrote and edited BCPS "LGBTQ Critical Support Guide" a model guide pertaining to school safety and well-being for at risk youth, staff and families. 
Respected for her ability to connect easily with school officials and teachers and to create spaces that allow for open, safe dialogue among participants, De holds dual masters degrees in education and conflict resolution.