Gainesville's MLK Jr. Commemorative March
Gainesville's MLK Jr. Commemorative March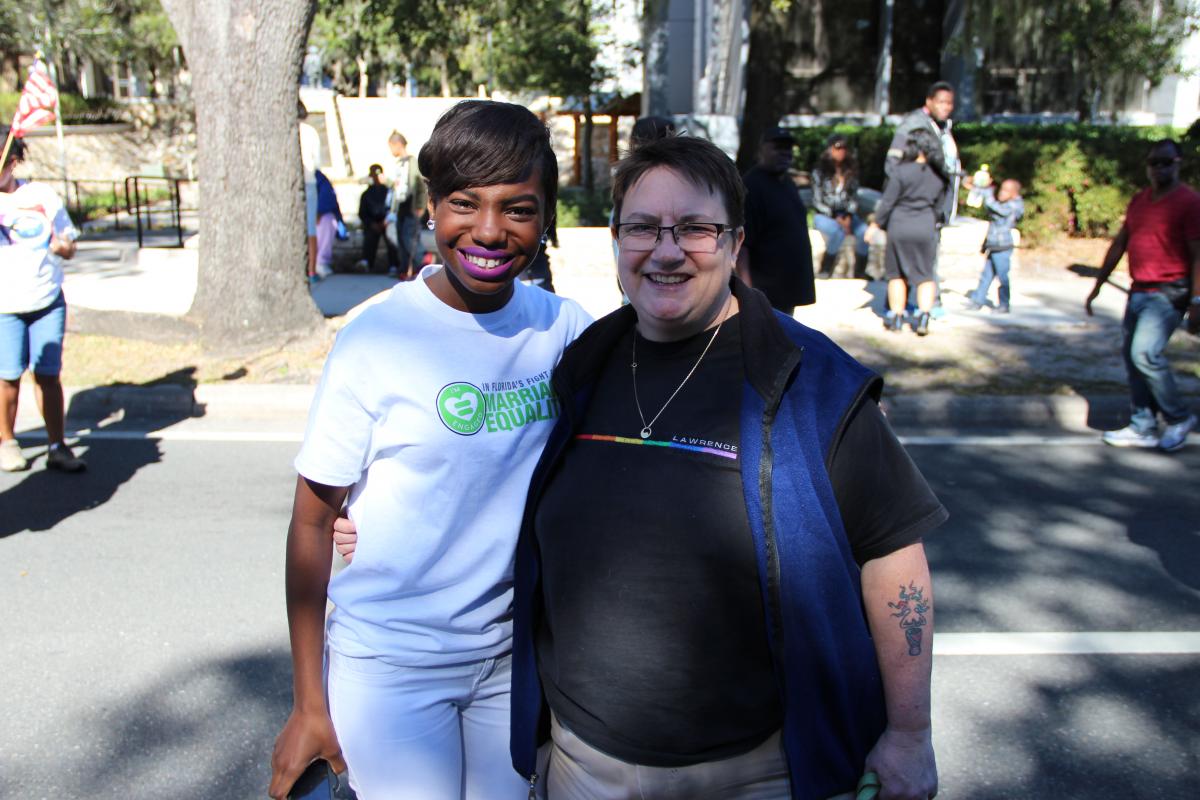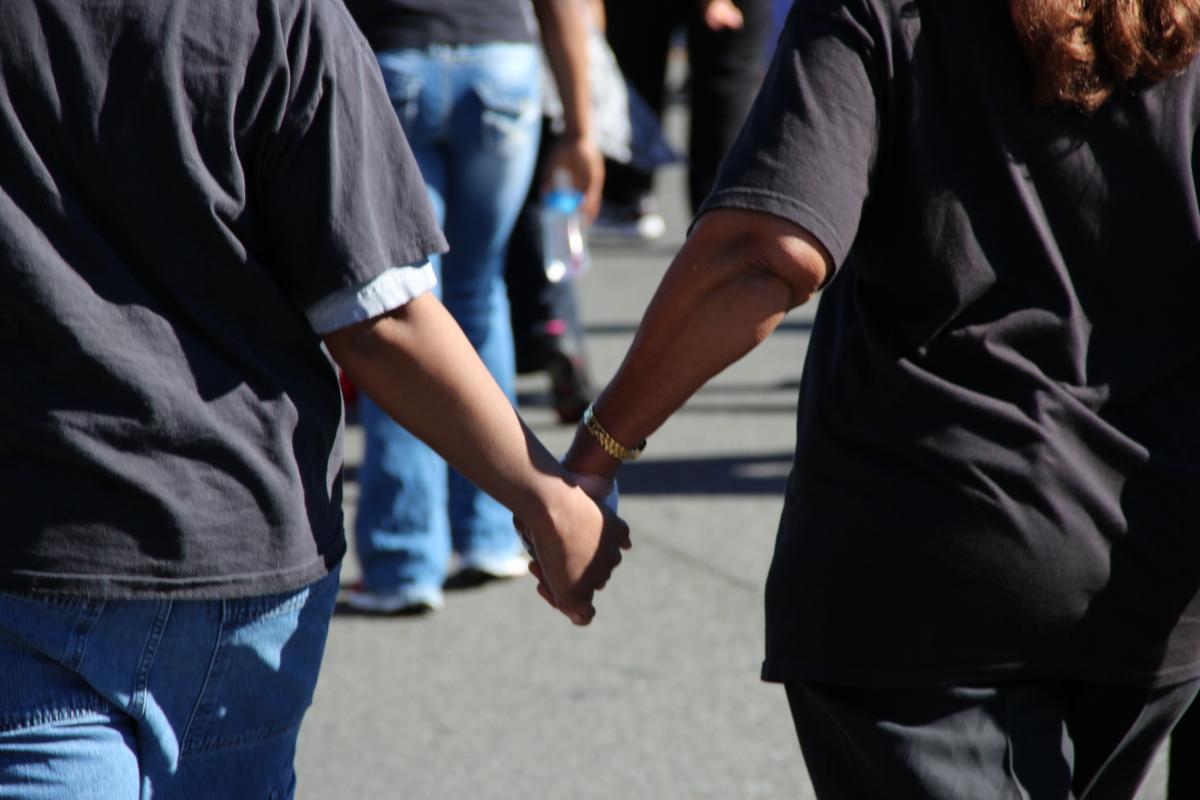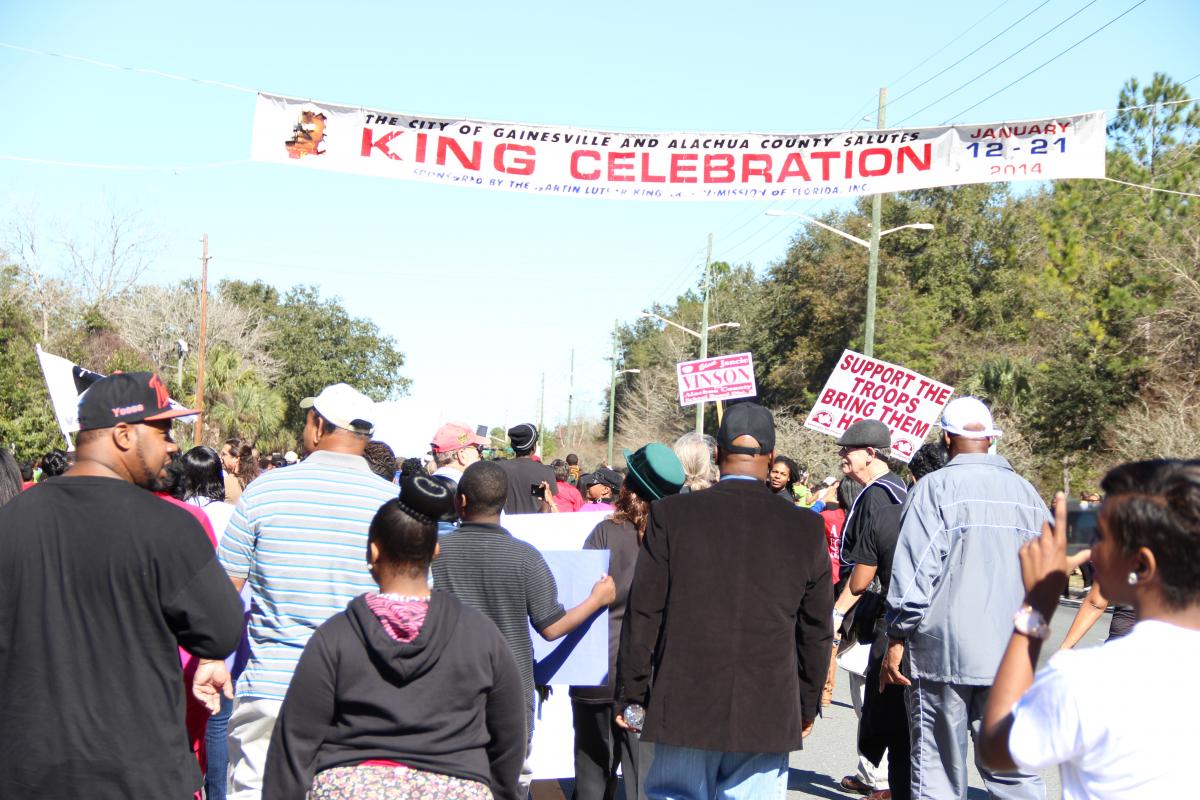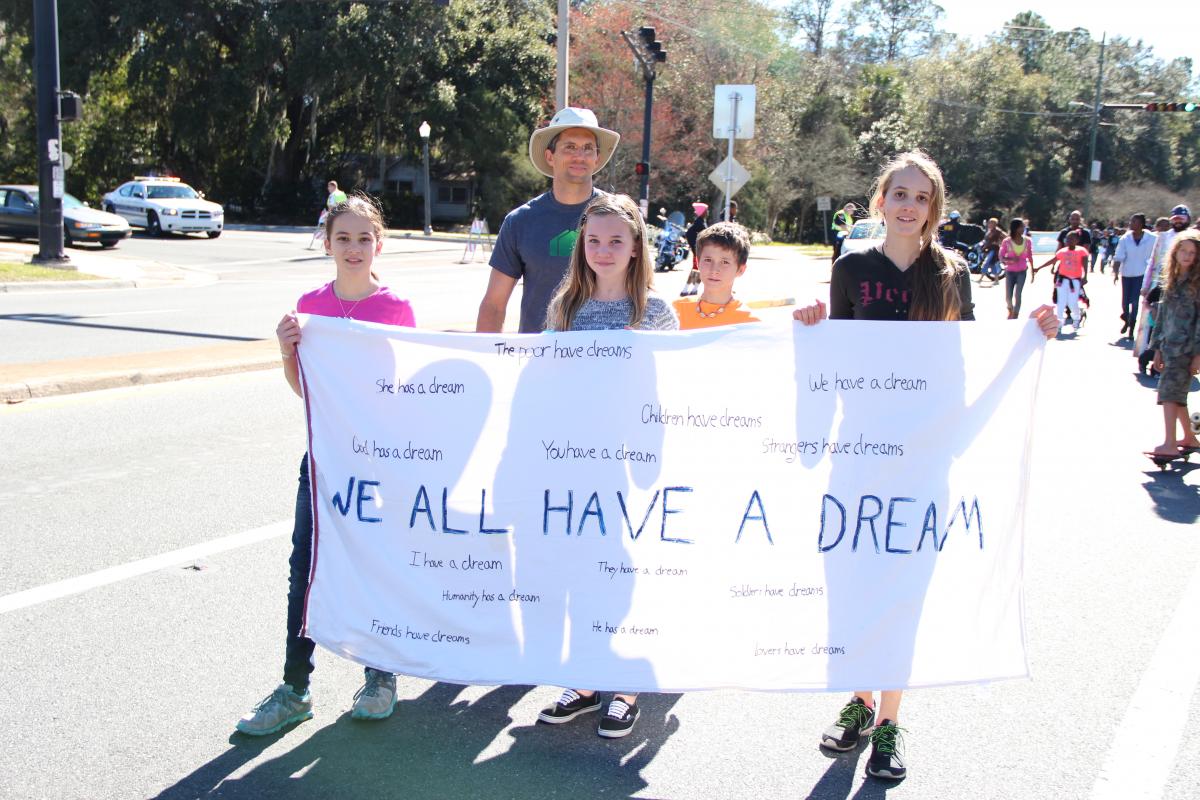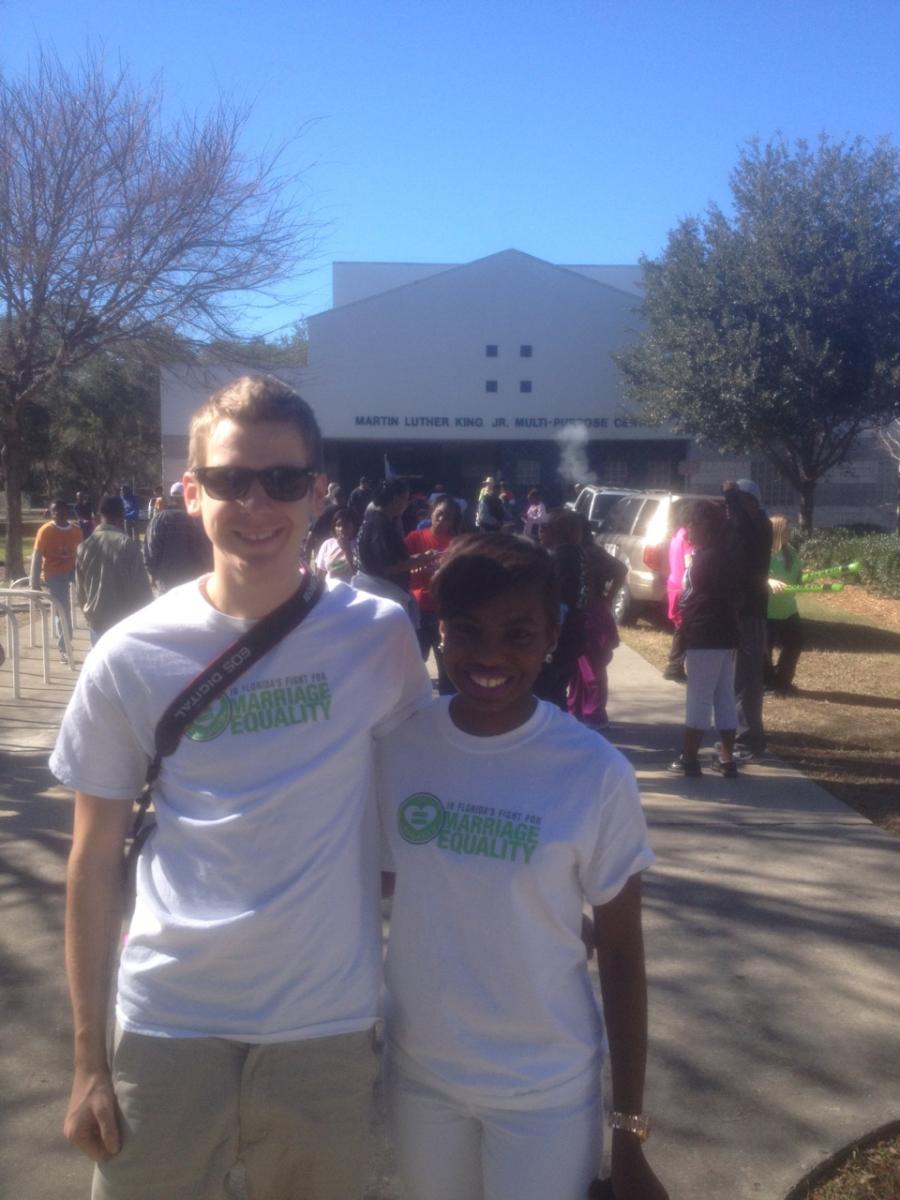 Jake & Diamond
Equality Florida Communications Interns.
Written By: Diamond Delancy, Communications Intern.
"Our lives begin to end the day we become silent about things that matter," - Martin Luther King, Jr.
 Martin Luther King Day of Remembrance is such an important day because it allows for reflection. It reminds us of our tumultuous past so that we remember why it is so important to stand together and stand up for what we believe in. As Dr. Martin Luther King, Jr. said, "Our lives start to end the day that we become silent about the things that matter." At the Gainesville commemorative march on Monday, there was not a silent soul.
There were so many different people from all walks of life standing with each other and voicing their concerns over the matters that divide us as human beings. I will never get the image out of my head of the three little girls who held a sign that said "the poor have dreams too." Because I think we were put on this planet to live out our wildest dreams.
Maybe as a young girl I watched too many superhero films, but I've always had this crazy idea that I could change the world. For me, that change starts with fighting for the equality of everyone. Whether that means fighting for equal access to education or fighting for someone to have the right to love who they want. I think life is too short to spend any time hating other people for who they are. Being at that walk reminded me that there is still humanity and love in a world that just seems to concentrate on hate. Words cannot express how fortunate I am to be given a chance to make history as an intern with Equality Florida.
Written and Photographed By: Jake Black, Communications Intern.
The Martin Luther King Day of Service is an important day for people to get involved with their community and reflect on the progress of human rights in America. Instead of a day off, MLK day encourages people to spend a day ON by taking to the streets and spreading positive humanitarian values. I spent my MLK day downtown with Gainesville's commemorative march, which drew more than a thousand people to celebrate the life of an inspirational advocate for equality.
"He who passively accepts evil is as much involved in it as he who helps to perpetrate it. He who accepts evil without protesting against it is really cooperating with it," – Martin Luther King, Jr.
In this quote, King advocates for political activism, noting that to keep quiet about injustice is to allow it. This notion resonates with me because I believe that it is the responsibility of the people to take action to ensure the best quality of life for everyone regardless of skin, gender or sexual orientation. I was inspired by the vast display of support for the love of people from all types of backgrounds. I think love and respect are the main core values of the fight for marriage equality, and I think that's what will help us reach our goals. There will always be hate in the world, but love will always overcome it. To end with another MLK quote,
"I have decided to stick with love. Hate is too great a burden to bear," – Martin Luther King, Jr.