Miami Beach Achieves Perfect Score on HRC's Pro-Equality Report
Miami Beach Achieves Perfect Score on HRC's Pro-Equality Report
On Thursday, April 3, the community celebrated the City of Miami Beach for achieving a perfect score of 100 points on the Human Rights Campaign's Municipal Equality Index (MEI), making it the highest-ranking city in the State of Florida, and the second in the country. In total, 293 cities nationwide, including 15 big cities in Florida, were evaluated for the index.
Statement by Equality Florida Deputy Director Stratton Pollitzer on the City of Miami Beach's perfect score of 112 on the Municipal Equality Index, which measures a city's LGBT-friendly policies.
"In the fight for equality, Miami Beach has long been a leader in Florida when it comes to supporting the rights of the city's LGBT employees, as well as residents and visitors. This incredible score is a giant welcome mat for Miami Beach and sets an example for others throughout the state and throughout the nation. Whether you are here to work, play or build a family, Miami Beach is a city where you will be respected and invited to be a part of this vibrant community. In our many years of working with Miami Beach, the city has always striven to be a leader and make each of its pro-diversity policies among the strongest and most comprehensive in Florida and in the nation."

Click here to download the full report.
Click here to view the Miami Beach Report.
Please join us tonight as we celebrate Miami Beach's PERFECT SCORE on HRC's pro-equality report! See details in the flyer below: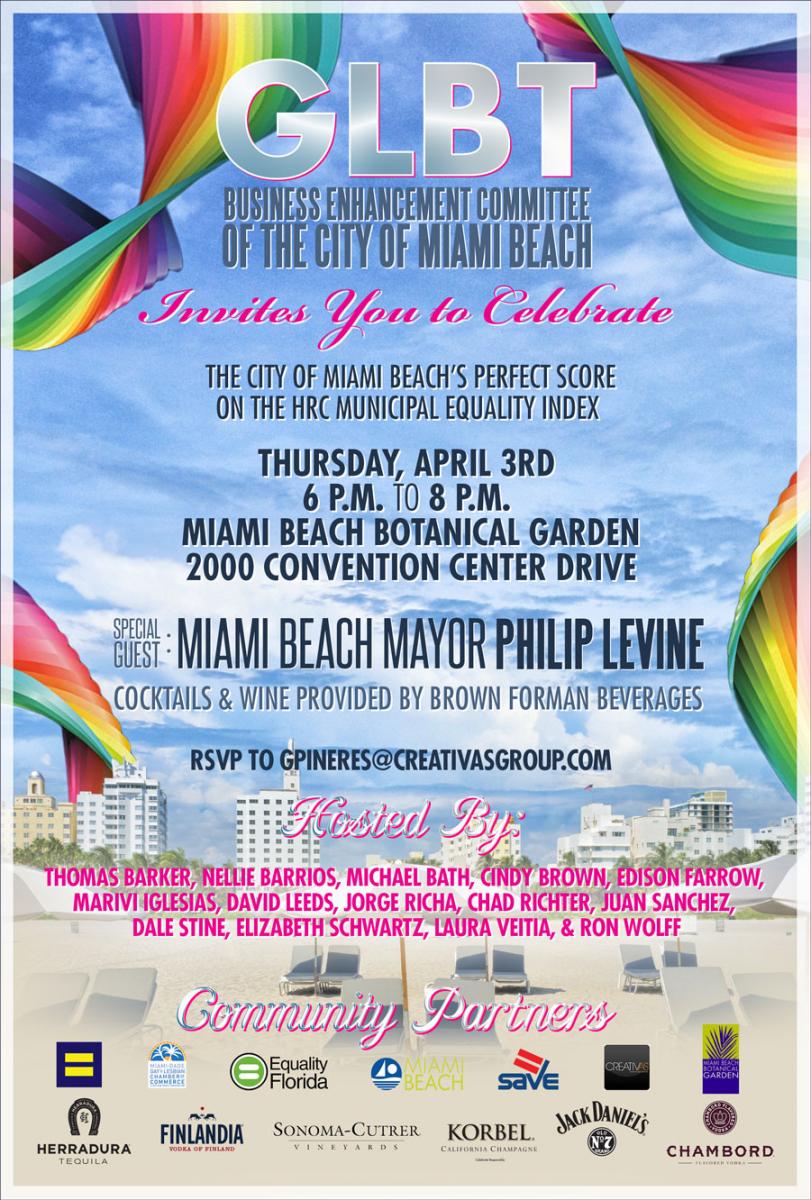 Media Contact:  Sharon Kersten [email protected]