BREAKING: Broward County votes to strengthen Domestic Partnership policy!
Broward updates and reaffirms its
domestic partnership ordinance
The Broward County Commission updated its domestic partnership ordinance Tuesday, adding new protections and ensuring that partnerships registered elsewhere will be recognized in Broward County.
"Today's vote is an affirmation of the enduring value of domestic partnership policies and ensures that thousands of unmarried, committed couples in Broward county will continue to have vital protections for their families," said Deputy Director Stratton Pollitzer.
"Even as we celebrate marriage equality, it is important to understand that some couples do not marry for reasons both personal and practical but that these families are just as deserving of health care and other protections.
"Broward's domestic partnership policy has always been open to both same sex and opposite sex couples, as all domestic partner policies should be. And in fact opposite sex couples make up nearly three-quarters of those registered.
"In choosing this moment to strengthen their policy, Broward County is sending a signal to the rest of Florida that domestic partnership policies continue to have great value, and they are sending a signal to all families that they will be respected and supported in Broward. We'd like to thank Commissioner Lois Wexler for her leadership as well as the mayor and entire commission for their unanimous support."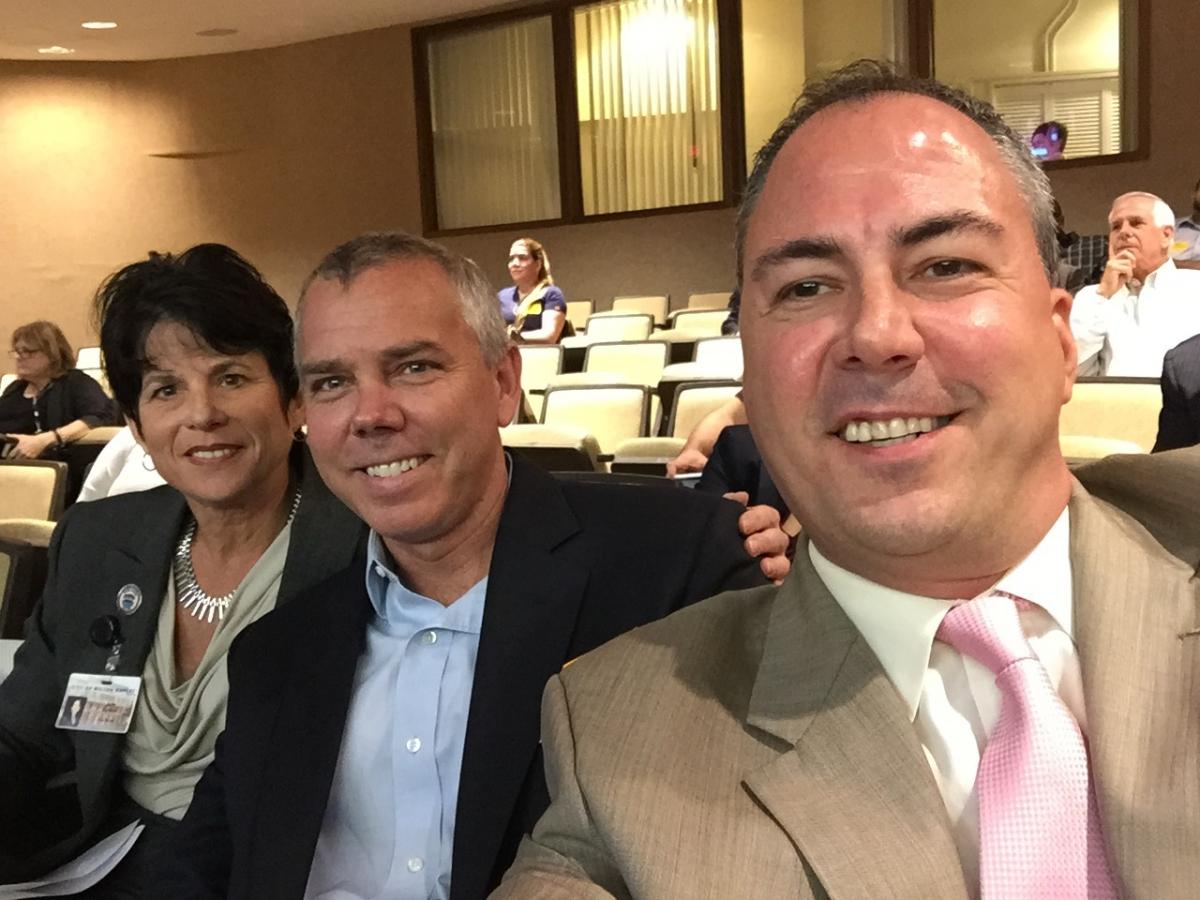 (Pictured at today's commission meeting: Wilton Manors Commissioner Julie Carson; Equality Florida Deputy Director Stratton Pollitzer; and Broward County Human Rights Board Chair Michael Rajner.)