Nikole Parker joins Equality Florida as Director of Transgender Equality
ST PETERSBURG, FL – Equality Florida is pleased to announce Nikole Parker has been named the Director of Transgender Equality. Parker, an Orlando native has been in the nonprofit sector for five years. Her passion is advocacy and encouraging open dialogue about transgender and nonbinary inclusion in all facets of society. Prior to joining Equality Florida, Parker was with the onePULSE Foundation as the Director of Stakeholder & Community Relations. She was the primary liaison between the foundation, victim's families, survivors and first responders of the Pulse Nightclub tragedy.
"I am so excited to re-join Equality Florida and continue the necessary work to ensure that transgender and nonbinary individuals', especially black, indigenous, and people of color, voices are uplifted," said Parker. "Oftentimes we are left out of the very conversations being had to help us. I want to ensure that everyone has a seat at the table."
"We are thrilled to have Nikole's passion and vision back at Equality Florida to take our Transgender Equality work to new heights," said Nadine Smith, Equality Florida Executive Director. "At a time when the state legislature and Governor Ron DeSantis have placed a target squarely on the transgender community, our work to lift up their stories and affirm the value of their lived experiences is more important than ever. The future of transgender equality is bright with leaders like Nikole Parker at the helm."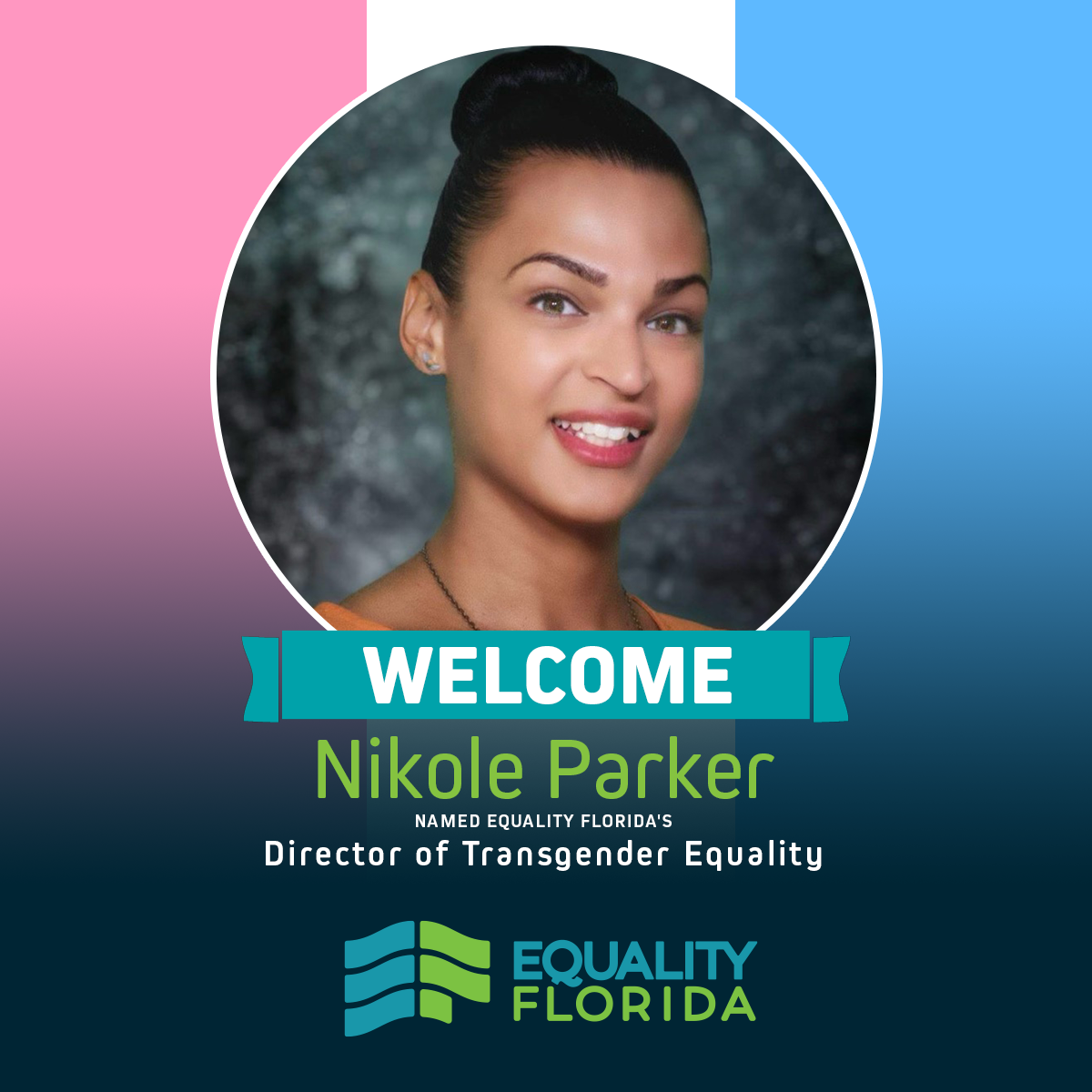 At the age of 19, Parker left her job and childhood home to begin her journey to living authentically. After 3 years of black-market hormones and unsafe lifestyle practices, she came back to Orlando permanently to begin her next chapter. Parker works diligently to educate the community, including transgender youth and their families, on safe transition practices and how to be an effective ally.
Parker has served on various boards and advisory councils including the onePULSE Foundation Memorial Task Force, Orlando United Assistance Center, Contigo Fund, Spektrum Health, Peer Support Space, Orlando Trans Collective and the Central Florida LGBTQ+ Relief Fund.
Parker was also recognized as one of Watermark's Most Remarkable People of 2018. She was honored with the Humanitarian of the Year award that same year. In 2019, Parker was nationally recognized by Congressman Darren Soto in honor of LGBTQ+ Pride Month. In 2020 she was honored with the Hope & Help Hero Award.