Equality Florida to honor Kevin Beckner at annual Tampa Gala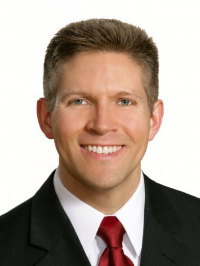 (January 26, 2015) Hillsborough County Commissioner Kevin Beckner, whose leadership helped reverse nearly two decades of anti-LGBT legislation in county government, will be given the Voice For Equality Award at Equality Florida's 9th Annual Tampa Gala on February 21.
In recent years, the gala has become the most prominent local event connecting leaders and activists from government, business and the LGBT community. With 56 local and statewide corporate sponsors, as well as more than 180 individual sponsors, the gala is a celebration of the support that Equality Florida has received throughout the year, and a rallying point for what lies ahead.
More than 600 people are expected -- a crowd so large that organizers had to find a new venue. This year's gala will be at TPepin's Hospitality Centre, 4121 N. 50th St., Tampa, from 7:30 to 10:30 P.M.
Tickets are $125, available at www.eqfl.org/tampagala or 813-870-3735.
Beckner, a financial planner and former police officer, was Hillsborough County's first openly gay commissioner when he was elected countywide in 2008. He quickly gained a reputation for his studious approach to a wide range of issues, from economic development and public safety to social services and the county's budget. But he was rebuffed in his early attempts to extend health insurance benefits to the domestic partners of county employees and to include sexual orientation in the county's new employee policy on sexual harassment.
Those early defeats were not a surprise. Before Beckner, Hillsborough had developed a hostile reputation when it came to equal rights -- a stance contrasting sharply with the City of Tampa and other nearby governments. The lowest point may have come in 2005, when the County Commission, at the behest of one member who was outraged by a gay-interest book display in a county-run library, voted 5-1 to ban any official acknowledgment or support of gay pride -- "little g, little p."
After gaining the trust of his fellow commissioners -- and an easy re-election in 2012 -- Beckner began chipping away at that heritage. A half-year later he persuaded the commission to repeal the gay pride ban. In 2014 he successfully added sexual orientation and gender identity to the county's anti-discrimination ordinance; the commission had repealed a similar ordinance in 1995. Finally, in October, Hillsborough followed other local governments in establishing a domestic partnership registry for unmarried couples, straight or gay, in order to ensure such things as hospital visitation rights.
Beckner married his long-time partner, Hillsborough Sheriff's Sgt. Gil Sainz, in Canada in 2005. The recent lifting of Florida's ban on same-sex marriage means they're now married in Florida, too!
A harpist, Anthony Hamilton, will greet gala attendees as they arrive. Inside the hospitality center, the band Jurika will provide live music during the first part of the evening. The program will include Beckner's award and remarks by Equality Florida CEO Nadine Smith. Afterward, DjCK will spin music for dancing.
Live and silent auctions will feature work by more than 60 artists, including Duncan McClellan, Susan Livingston, Alberto Murillo and Eileen Goldenberg,
Twenty current and former elected officials, at both local and state levels, are honorary hosts of the event.
Corporate sponsors include presenting sponsor PNC Bank, as well as a number of other leading law firms, banks, insurance companies, technology firms, community organizations and other businesses.
Equality Florida Institute is the largest civil rights organization dedicated to securing full equality for Florida's lesbian, gay, bisexual and transgender community. www.eqfl.org